Developed by Ninja Kiwi, BTD 6 is the latest game in the series. The game came out in 2018 for iOS, and Android, and was later ported to PC as well as Apple Arcade. It is a really popular tower defense game, where players have to defend their towers from the bloons, which are practically balloons. You have to pop the balloons before they hit the towers and that's about it. In BTD 6, there are different kinds of bloons you can choose from. However, the small bloons have had quite the fan following in the BTD 6 universe. Well, if you are looking to get and unlock small bloons in BTD 6, consider reading this guide till the end.
In Bloons Tower Defense 6, there are multiple types of bloons. For example, consider the big bloons. By selecting this option, players can increase the size of the bloons massively. However, this effect is simply a visual effect, and it doesn't give players any in-game advantage. The small boons, on the contrary, bring a slight advantage to the table. The developers added these small bloons in BTD 6 in the 12.0 update. While these don't offer any proper gameplay advantage to the players, it surely helps in enhancing visibility. Especially when you're facing a large horde of bloons, having small bloons in the midst of large bloons can be very useful. So, how do you unlock these small bloons in BTD 6?
Bloons TD6 (BTD 6): How to Unlock Small Bloons?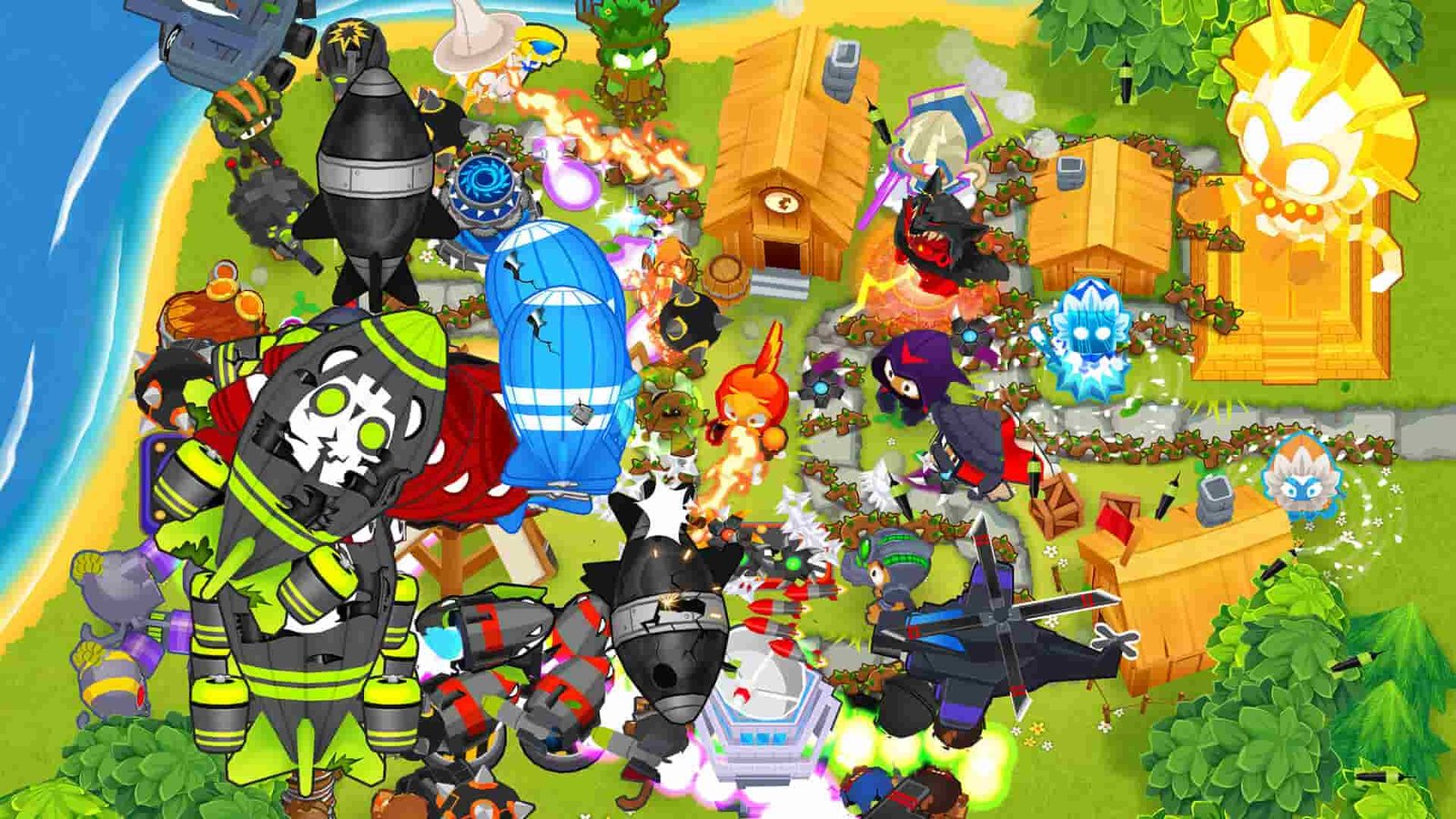 Unlocking the small bloons in BTD 6 is actually quite easy and you can do it by completing a secret achievement. The secret achievement is called "Alchermistman and Bloonacleboy", which can be completed if you deal 900,000 damage in a game within level 100 with a Bloonmaster Alchemist. Here, we will show you one strategy that you can use to complete this achievement.
Efficient Strategy
In order to complete this achievement, open any in-game map on the Easy mode, and place Obyn first. Next, place a 2-0-3 tac shooter and a 0-2-2 Wizard. Following this, buy a 0-2-4 Alchemist, and make sure that you set him to strong. After this, upgrade your tac shooter to 2-0-4, and buff the shooter up with a 4-2-0 Alchemist, and a 4-2-0 village. Next, you will be able to upgrade the tac shooter to 2-0-5, and the Bloonmaster Alchemist to 0-2-5 as well. Lastly, you need to place a 2-0-2 Monkey Village, and a 0-2-5 Spike Factory, and buff the Spike Factory up with a 4-0-1 Alchemist.
Following this will help you get 900,000 pops with your Bloonmaster Alchemist within level 100. But the task isn't over yet. You must make sure that you return to the main menu before level 101 even begins. Otherwise, your achievement won't be fulfilled despite having 900,000 pops within level 100. Once you complete the "Alchermistman and Bloonacleboy" achievement, you can enable the small bloons. For this, go to the game's home screen and open the Settings menu. Click on the Extras button, and here you will be able to enable or disable the small bloons.
This particular strategy to complete the aforementioned achievement was referenced from a video by @BTD6 Fenix. However, this is not the only way to go about completing the achievement. You might have other strategies in mind, and that is absolutely fine as long as it works. Hopefully, this guide was able to provide you with all the information you needed. For more such content, keep visiting DigiStatement.