One of the rarest items available in Stardew Valley is a Prismatic Shard. Likewise, a player is considered to be lucky if he/she encounters a Prismatic Shard in his/her first year in the game. The Prismatic Shard is a super rare mineral and also has many great uses in Stardew Valley.
However, the problem comes when one is looking for the Stardew Valley Prismatic Shard. Few lucky players find it easy to get their hands on one in their very first year. Unfortunately, some other players don't find it even in their fourth or fifth year in the game.
This article will guide you on every aspect of finding the elusive Prismatic Shards. Luck can be an important element in finding a rare item. Likewise, there are a few ways one can increase luck in the game. A player can check the Fortune Teller on TV to see how their luck will be for the next day. If the spirits are displeased, try doing something else for that day and returning to the quest when your luck is better.
How to get 10 Prismatic Shards in Stardew Valley
Prismatic Shards can be mined from the Mystic Stones.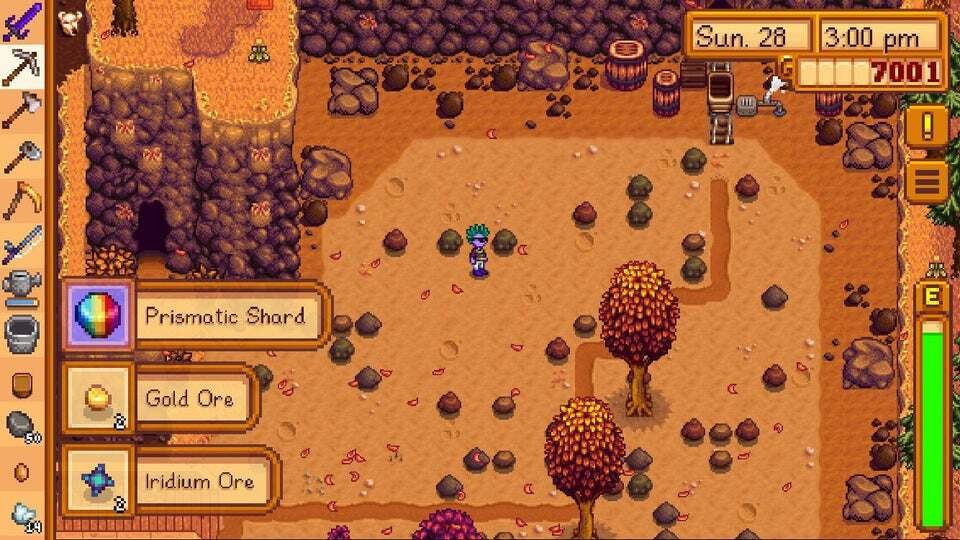 The Mystic Stones are the large grey-blue rocks with a distinct swirl pattern and there's a 25% chance of discovering a Prismatic Shard inside after a few swings of your pickaxe. The only problem is that Mystic Stones are rare as well. Thankfully, there are a few places to check on a day-to-day basis when going on a hunt. Areas, where one can mine for the Mystic Stones, include the Quarry, the Mines, the Skull Caverns, and the Volcano Dungeon of Ginger Island.
Fishing for the rare Prismatic Shards.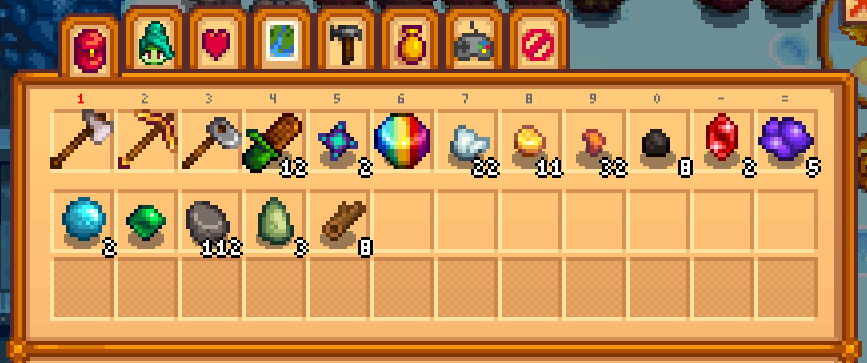 There is a minimal chance of fishing for the Prismatic Shard but you can improve your chances. You can visit the TV to see your luck for the next day before you go out to fish. Magnet bait from Willy's fishing hut and combo with the Treasure Hunter tackle can help your chances too. The Magnet bait unlocks once you are level 9 and this combination guarantees significantly more treasure chests without having to worry about losing the fish while you grab the chest. Remember, to equip tackle, you'll need an Iridium rod so that's the first goal to own one.
Fish ponds have a sliver of a chance to contain Prismatic Shards.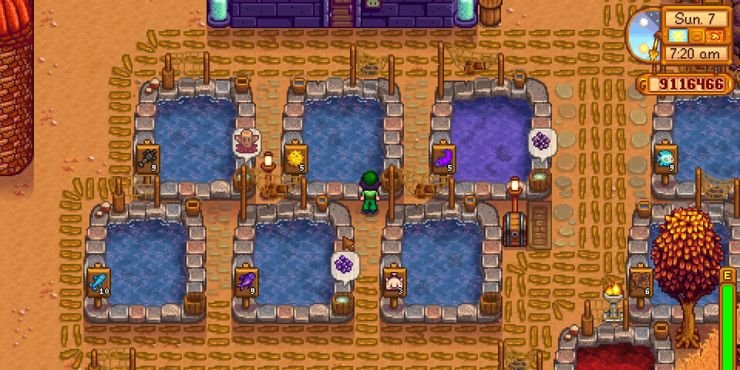 If your fish pond contains more than 9 Rainbow Trout inside, there's a 0.09% chance of you ending up with a Prismatic Shard. The chances are slim but they're still one way to get a Prismatic Shard.
Getting Prismatic Shards inside Iridium Nodes.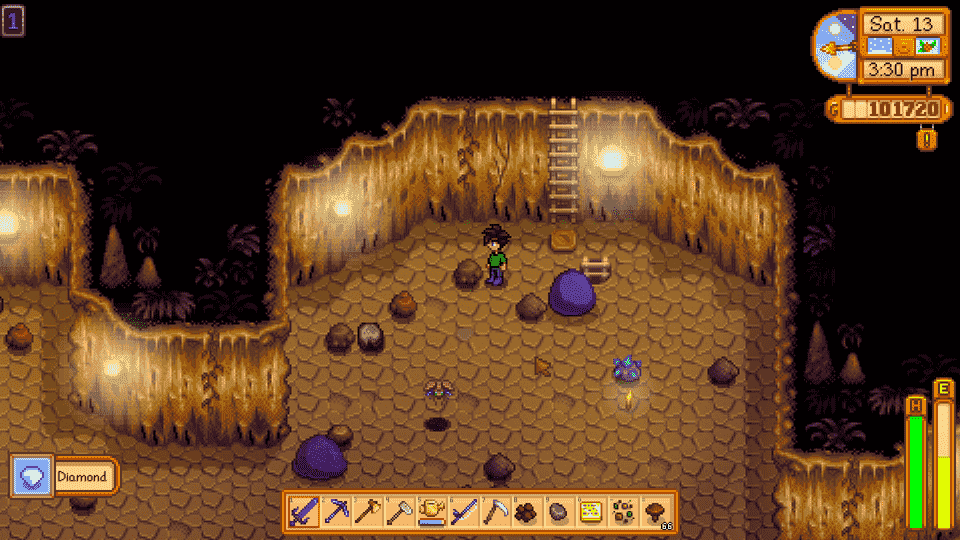 According to the Stardew Wiki, there is a very little 4% chance of finding one in an Iridium Node. One can't miss these purple and blue rocks and you're most likely to find them lurking in the Skull Cavern and the Volcano Dungeon. It is also possible to find them in The Quarry so make sure that's part of your daily chores.
Getting Prismatic Shards inside Omni Geodes.
Omni Geodes have even a lesser chance of dropping a Prismatic Shard but the 0.04% odds means it's not impossible. You can find Omni Geodes from rocks in lower levels of the regular mines, from the Skull Caverns, and as drops from some killed enemies. You can also buy three from the Oasis on a Wednesday, one from Krobus on a Tuesday, win them from the crane game in the Movie Theatre, or trade items with the Desert Trader in the Desert. The easiest way to grab one is to go on a Monday with some hay for three Omni Geodes. It's important to make sure you've got as much luck as possible before taking them to the Blacksmith.
Killing the monsters for Prismatic Shards.
Some monsters can drop a Prismatic Shard once you have killed them. Serpents and Mummies have a 0.1% chance, while Shadow Brutes and Shadow Shaman have a 0.05% chance. There's actually a chance of all monsters dropping one once you have reached level 120 of the Mines. However, it's such a slim chance that we'd suggest one of the other options.
Becoming a Pirate to find the Prismatic Shards.
At Fishing Level 10, you can choose between two Professions. The one that will help you find a Prismatic Shard is called the Pirate profession. This doubles your chance to find treasure chests when fishing.
Explore Ginger Island.
In the recent 1.5 updates, a huge new area was added to the game, called Ginger Island. Here, you'll find new tasks, a whole second farm to use, and a new mine called the Volcano Dungeon. With a new area filled with new content, there are more opportunities than ever to find a Prismatic Shard.
Cooking up new lucky recipes.
Lucky recipes can marginally improve your chances of finding a Prismatic Shard.
Mining in the Skull Caverns.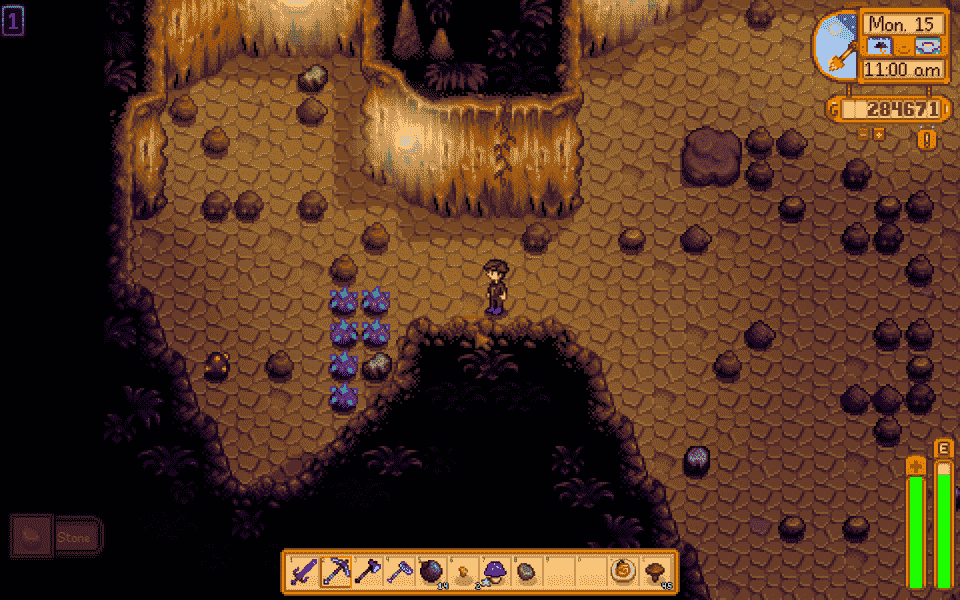 The most straightforward way to find a Prismatic Shard is mining for them in the Skull Cavern. If you wish to mine for Prismatic Shards in the Skull Cavern, you will first need to reach the bottom of The Mines at level 120 and find the Skull Key.
Read more on Stardew Valley here