Forza Horizon 4 is a racing video game available on Microsoft Windows and X-Box. It was developed by Playground Games and released for the first time in 2018. FH4 was released on X-Box XS recently in 2020. Though this game has a broad user base, it is enclosed with several bugs and errors. One such error in the game is 'error code FH601'. If you are wondering what is this error and how you could fix it, we have it all covered in this blog.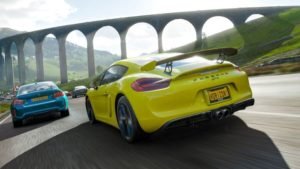 Forza Horizon 4: The Game
Forza Horizon is a realistic racing video game set in the fictional world of Great Britain. It has regions that include condensed representations of Edinburgh, the Lake District, Ambleside, the Cotswolds, and Bamburgh among others. It features a route creator which enables players to create races using completely customized routes. The game takes place in a synchronized shared world, compared to the AI-driven 'drivatars' from its predecessors, with each server supporting up to 72 players.
The game features a dynamic weather system that also depicts the change of seasons. The environment in the world will change depending on the season. The seasons are fixed across the game's servers, meaning that all players will experience the same conditions at the same time.
This game is also playable offline.
What is Error code FH601 in Forza Horizon 4?
The error code/ message 'FH601', the issue might be due to missing Windows Media components and missing media .dll files to install Forza Horizon 4. It prevents the user from logging into the game. This can be quite frustrating for the players.
This error usually occurs from the user's end and has rarely to do something from the developer's end.
How to fix Error code FH601 in Forza Horizon 4?
Though the developers have not addressed this issue, the Microsoft community has responded to this error faced by many users.
Here we have 2 methods which you could try to fix this error at your end on your PC.
Method 1
There are different versions of the Media Feature Pack for different versions of Windows 10. You have to then select the appropriate Media Feature Pack for the version of Windows installed on your computer. After this, you could try and start the game.
If the error persists, go on to the next method.
Method 2
We also suggest you update the graphic driver on your computer and check with the issue again in the game.
These solutions should help you fix the error in the game, if not you can write to the tech support of Playground Games.