Escape from Tarkov is a realistic shooting video game that has been launched by Battlestate developers in Russia. The game is still in the beta stage and hence has a lot of bugs and unexplained errors. One of the errors present in the game is the ' Escape from Tarkov launcher error'. If you are wondering what the error is and how it can be fixed, you are in the right place, read the blog further!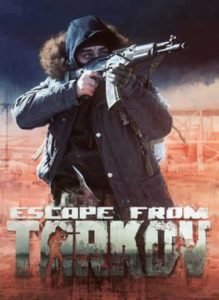 Escape from Tarkov: The Game
Escape from Tarkov is a story-based experience that challenges all comers to escape the city with their lives. Matches are session-based and inhabited not only by human players but AI-driven Scavs to fill the world – ensuring a constant air of danger.
Escape from Tarkov is about tense and realistic gunplay and advancement by looting. Sporting a massive selection of guns and modifications, along with a realistic ballistics model, death in the game can come quickly and painfully. Adding to the realism, weapons need to be cared for lest they wear out and jam or overheat. Similarly, players will need to tend to their own health as bones break, wounds bleed, and exhaustion sets in.
What is the Escape from Tarkov launcher error?
Users are having various issues with the launcher in the game. The first issue is that the user is unable to install the game showing a launcher error and showing that a particular cannot be loaded. The other issue is that the game completely crashes and refuses to open with the launcher.
Sometimes the crash of the launcher may also result in loss of saved data and progress in the game. This error might also be caused due to a strong anti-virus in your device. The anti-virus blocks the game, due to which the launcher crashes.
The developers state this as "Access Violation".
How to fix Escape from Tarkov launcher error?
Some solutions are provided by the developers at BSG, these fix the error in no time but do not promise that it will not happen again.
Method 1
Install the game and run the download file as an Administrator on your computer, which usually lets you more easily install certain items. If that does not work, you may have to re-download the file itself and try again.
Method 2
Reinstall DirectX on your computer with a web installer. Next is to launch the registry cleaner program, as the error might be a result of errors in the registry.
Method 3
Make sure you have enough RAM to run it, and that augmentative devices are installed incorrectly.
Follow these suggested fixes and if the error persists, you may contact the support desk at Escape from Tarkov.