Escape from Tarkov is a super realistic first-person shooter of the Russian developer Battlestate Games that released in 2016 as a closed alpha, with being in an open beta-phase right now. Though its realistic features and having gamers all over the globe, this game contains some errors and bugs. One of them is 'Escape from Tarkov error 302'. If you are wondering what is it and how it can be fixed, we have it all covered for you in this blog.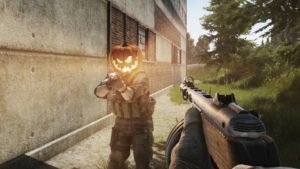 Escape from Tarkov: What is it?
Escape from Tarkov is a realistic shooter game, developed by Battlestate Games. It is a super trendy video game played on PlayStation, X-box, and PCs.
The goals of the game seem to be simple: you choose a map, reach the extraction point, loot, and survive while doing so. If you succeed, you can keep all the loot you got during that session. You can then use this loot to improve your gear and weapons so you can jump back into the game as a stronger character, or to just sell all your stuff for in-game gold.
What is the Escape from Tarkov error 302?
Error code 302 is an invalid version return error code which is a bug in Escape from Tarkov. You usually face it when you start the game and the files do not unpack completely. It also may be due to the intervention of the anti-virus in your system.
Many gamers reported this bug and found out it was their respective anti-viruses preventing the unpack of the game files. This error also prevents you from downloading resources within the game.
How to fix Escape from Tarkov error 302?
There are some simple ways to fix this error in the game. Though the officials from Escape from Tarkov haven't mentioned a solution for this error, we have some ways which you could try.
Method 1: Check Your Connection
Before doing anything, we recommend you do simple troubleshooting of your internet connection. You can do the following:
Restart the game

Restart your computer

Reboot your router

If you are using a Wi-Fi connection, temporarily reconnect the computer via a wired connection
 This might help you fix the error.
Method 2: Check Your Firewall
In some cases, Escape from Tarkov shows the error message due to a conflict with antivirus software (such as Norton or McAfee) or Windows Firewall. In the latter, "Backend error: the request timed out. Couldn`t read error message since WebException. Response or response stream is null" is what you would typically see.
If this is the case, follow these steps:
Right-click on the Escape from Tarkov game folder on your hard-drive

Select Properties

Click the Security tab

Click Advanced and Change next to the owner name

Select Advanced and Find Now

Select your username and click OK

Click Add and Select a principal

Click Advanced and choose Find Now

Select your username and click OK
Now you have full control of this folder. Do the following:
Go to Control Panel.

Click Windows Firewall.

Click Advanced Settings.

Select Inbound Rules

Click New Rule.

Select Escape from Tarkov from the Rule Type window, then click Next.

Click Browse for \Battlestate Games\EFT\EscapeFromTarkov.exe

Select Allow the connection
The developers of Escape from Tarkov have not yet released an official patch for this error. Though it is awaited.