Escape from Tarkov is a shooting video game developed by Russian developers called Battlestate Games. Although this game is getting popular among gamers, it has too many errors and bugs. Some can't even be explained. One such error is 'Escape from tarkov error 214'. If you are wondering what it is and how you could fix it, we have it all in this blog.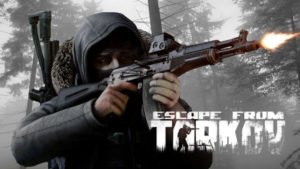 About: Escape from Tarkov
The game is set in the fictional Norvinsk region, where two private military companies are at odds (United Security "USEC" and the Battle Encounter Assault Regiment "BEAR"). Players join matches in which they compete for loot with other players with the goal of surviving and escaping; dying results in the loss of almost all items used and discovered during the game.
Escape from Tarkov has built the perfect battle arena for its players. It has large levels and locations which allow players to gain tactical advantages over one another and also provide different aesthetics for each battleground.
A closed alpha test of the game was first made available to select users on August 4, 2016, and its closed beta has been running since July 2017.
What is the Escape from tarkov error 214?
Considering that the game is still in its beta phase, it is expected to have some glitches and bugs. While the developers are constantly trying to remove all the errors, the bugs present in the game frustrates the gamers.
Error 214 is a captcha error in which the game asks you to enter the captcha, without giving you the captcha question or sometimes not accepting the response from the given question. Without which you cannot log into the game and are locked out of the game.
Sometimes, the captcha button is hidden under the 'unable to sign in' button, making it difficult for users to operate either of them. This is frustrating the players.
The developers refuse to take accountability for this error and delay in responding to the complaints put in by the players.
How to fix Escape from Tarkov error 214?
Although the developers as BSG have not released a patch for this error, there are a few things in which some of the users tried to log in. They are just some basic steps that you could try and they might work for you.
Shut down the game and wait a while before you start the game. This might resolve some internal errors in the game.

You could try resetting your internet connection and rebooting the router.

Try logging in with your email address rather than with your username.
These methods were tried by various users and they have reported having resolved the error for them. Even after these steps, the error still shows up, you can contact the support team here.