Escape from Tarkow is one the best shooter games out there in the gaming category. It was developed by Russian developer Battlestate Games and released in 2016. Initially, it was released as a closed alpha, which is at an open beta-phase right now. Despite being one of the most appreciated games, it has plenty of bugs and glitches. One such bug is the "Integrity check error." If you're wondering what is it and how to fix it, then read this blog and follow the simple steps to fix it.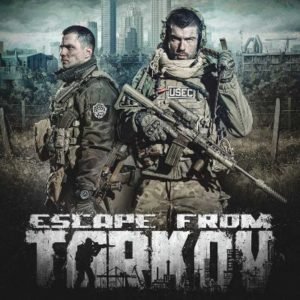 Escape from Tarkov
Battlestate Games has created a realistic shooter game called Escape from Tarkov. It's a popular video game that can be played on PlayStation, Xbox, and PCs.
The game's objectives seem to be straightforward: select a map, travel to the extraction point, loot, and survive. If you succeed, you will be able to keep all of the items you obtained during that session. You can then use this loot to upgrade your gear and weapons in order to return to the game as a stronger character, or you can simply sell anything for in-game money.
What is Integrity check error in Escape from Tarkow?
Many users have reported getting the Integrity check error while playing Escape from Tarkov. Some players have reported getting this error during a Scav run. This error is mainly caused due to a server disconnection that causes lags and leading up to reinstalling the game. This can be very frustrating for the users because they end up losing their best stuff and gears.
How to fix Integrity check error in Escape from Tarkov ?
There is no official solution given by the Escape from Tarkow team. However, we have found a way by which you can fix the issue. 
Simply follow these steps:
Delete the launcher.

Transfer the game folder to a different drive, such as (E:) if it's on (C:).

Download and reinstall the Launcher. Set the path to a previously installed game by clicking Set the Path to a Previously Installed Game and selecting the game folder you transferred to (E:)

You can now play the game, or you can switch it back to the older Drive you used to have it on, which is the (C:) in case you have SSD or something, and then click on set the route again and wait for the "Integrity search" and there you go.