Escape from Tarkov is a story-based game that challenges players to survive in the region. It's a niche video game that's become increasingly popular recently. The metropolis of Tarkov, set in the fictional Norvinsk area on the Russian-European border, was thrown into chaos as a result of the Contract Wars. A lot of people are wondering where the game files are located. If you're one such user who wants to find the Escape from Tarkov save location, then in this blog, we will help you with that.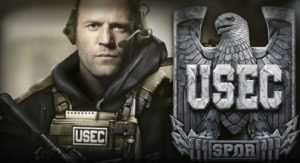 Escape from Tarkov
Escape from Tarkov is a realistic and hardcore first-person shooter survival video game that borrows elements from massively multiplayer online games, according to the game's creators. In the game, you must escape Tarkov in a world populated by NPCs and enemy players, raids, and plenty of loot. Players will participate in online PMC attacks, Scavraids, and a temporary offline mode in the current version of Escape from Tarkov. Players may choose to play solo or in groups in these raids, and they will spawn on one side of one of the game's many maps. 
The aim of Escape from Tarkov is to collect loot from the map before extracting it successfully. The game was first released in April of 2016, followed by a closed beta that began in July of 2017.  
Where to find Escape from Tarkov save location?
You can locate the escapefromtarkov.exe here:
C:\Program Files\Escape_From_Tarkov

C:\Battlestate Games\BsgLauncher.exe
Configuration file locations:
%APPDATA%\Battlestate GamesBsgLauncher\settings

%USERPROFILE%\Documents\Escape from Tarkov\

HKEY_CURRENT_USER\Software\Battlestate Games\EscapeFromTarkov
When it's running, press ALT+TAB to open task manager, go to Details, right-click on the exe, and select "show folder position."
In Windows, you will need to display secret folders sometimes. To do that simple:
From the taskbar, select File Explorer.
Click on View.
Then select Options.

After that Change folder and search options.

Click on the View tab.
Then  navigate to the Advanced settings
Finally, choose Show hidden files, folders, and drives, and press OK.
We hope that we were able to help you with what you were looking for. So now it's time to load up your guns and witness the intense battles in Escape from Tarkov !