PC gaming has opened a lot of room for customization in our favorite games whether it's on our native PC, or platforms as old as NES that we enjoyed playing back in the '90s. One thing that PC gaming has an advantage over any platform is that it has the capabilities to emulate games from any platform that includes NES, SNES, Wii, PS2, PS3, and even Nintendo Switch. Well, Lunchbox is the app that features a platform to play all the old games on your PC. It is a frontend application that enhances the user's experience when it comes to emulating games and is very popular among the community for its unique features and easy-to-use interface.
This isn't to say the application is perfect as some users are experiencing frequent crashes, launch issues, and in some cases the app refusing to start, which has got many people sad. If you're one of them, then do not worry as our simple and easy-to-understand guide will get the Launchbox application working again. Read on more to know about Launchbox and how to fix the issues.
Overview of Launchbox.
Developed by Jason Carr, Launchbox was originally intended to be used only for DOSBox but later evolved for emulators for different platforms that can run retro games on PC. It can be very tedious to visit every single folder of your favorite games and load them. So, Launchbox fixes it and organizes everything on a single path where you can reorganize every single game of multiple platforms without having to navigate to the game folders every single time.
To make things even more interesting, the application even downloads the box art, trailers, and general information about your games that makes it pleasing to look at. It also supports mainstream emulation programs like RetroArch, PCSX2, Dolphin, and even RPCS3. You can also integrate your Steam library in Launchbox where every game you own on your system is accessible through one single path with a cool overlay that further enhances the experience of having your own custom library when you've hooked your PC to your HDTV.
How to fix Launchbox crashes on PC?
If you've downloaded Launchbox and are facing issues with the application, don't worry as they can be easily fixed and only require a few simple steps to follow.  The reason why people are seeing the issues is because of the sudden shutdown of the Launchbox application on your PC that often ends up with a few corrupted files.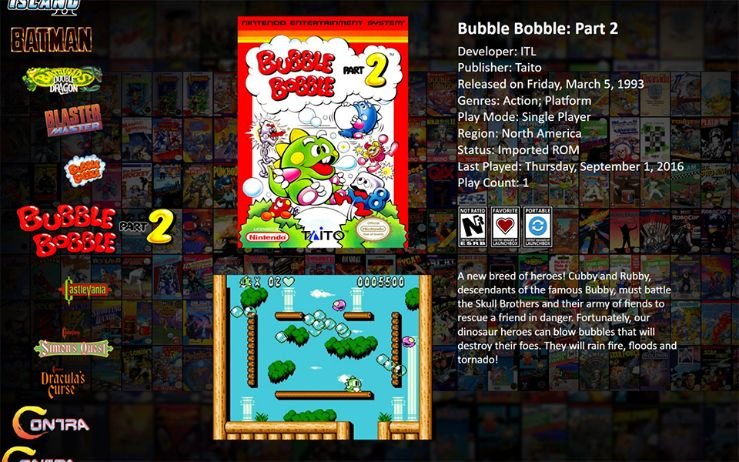 To fix the issues in Launchbox, head to the path where you've downloaded the application.
In the Launchbox folder, open the "backup" folder. There, you'll see multiple backup files that the application created.
Right-click on the backup file that's dated before the crash and open it using an archive extraction tool such as 7-Zip.
Open the "Data" folder in the Launchbox folder, copy the contents of the archive data in the data folder and replace all the files.
This method will roll back to the version you've used before the crash happened and launch the application. Now you can enjoy playing your favorite game in Launchbox without any more issues.
We hope that you enjoyed reading this article, stay tuned for more updates at Digistatement.