Clash of Clans is a freemium mobile strategy video game created and marketed by Supercell of Finland. On August 2, 2012, the game was launched for iOS platforms, and on October 7, 2013, it was launched for Android devices via Google Play. The game takes place in a fantasy-themed persistent world, and the player takes on the role of a village chief. Although this is a very popular game, it is enclosed with several errors. One of the errors in the game is the 'your transaction cannot be completed'. If you are facing this error too and want to fix it, we have it all covered in this blog for you!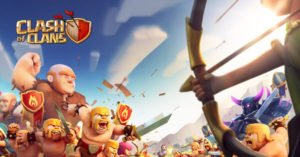 About Clash of Clans
Clash of Clans is a multiplayer online game in which players join clans, train armies, and attack other players to acquire resources. In the game, there are four currencies or resources. Gold and elixir can be used to construct and enhance defenses and traps that protect the player's village from attacks by other players, as well as to construct and improve structures.
In addition, elixir and dark elixir are utilized to train and improve troops and spells. The premium currency is gems. Attacks are scored on a three-star scale and can last up to three minutes.
What is the 'your transaction cannot be completed' error in Clash of Clans?
As we mentioned earlier, Clash of Clans has several errors. For the in-app purchases, many times the game shows this error. Due to this error, players are unable to purchase anything using the real currency or the game currency.
The developers haven't yet commented on the error.
How to fix the 'your transaction cannot be completed' error in Clash of Clans?
Although there are no official solutions for this error, we have some which might help you fix the error.
Method 1: Ensure you have Enough Funds
Using real currency or the game currency, make sure that you have enough funds in your wallet to purchase that particular item or service.
Once you've made sure that you have enough funds, restart the device and the game and try purchasing the item/service again.
Method 2: Clear Cache of Play Store and Play Service
However, cached data might become damaged over time, which could be one of the reasons your payment isn't being processed.
Open the Settings menu.

And select Apps.

After that choose the Google Play Store app > Storage.

Then open Google Play Services and open Storage and then select Clear cache.

Restart your phone/tablet and try making purchases again.
These 2 methods should help you resolve the error in your game.