Massive Monster created Cult of the Lamb while Devolver Digital published it for a global release. Cult of the Lamb has acquired popularity due to favorable word-of-mouth from both players and critics. In this game, your role is of a protagonist who is a Lamb. You will have to live your life as a Lamb and you will need to tackle many challenges which will come along your way. This game belongs to the action-adventure genre and is presently being loved by the audience. But despite being such a wonderful game, it is still a victim of a few bugs and errors. In this article, we have covered all the details about fixing the 'cannot get out of village' error in Cult of the Lamb. Keep reading the article further for more details.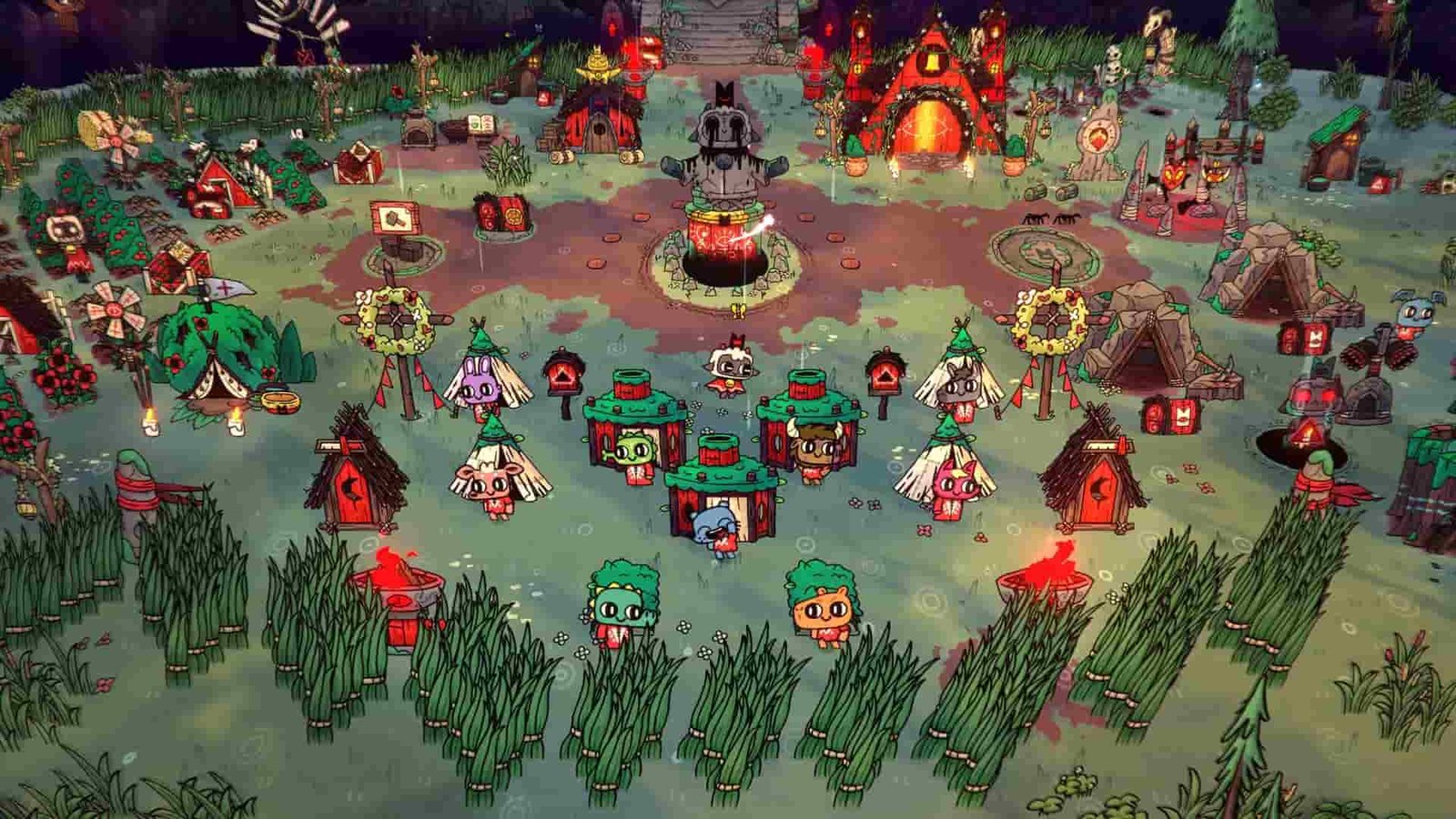 How to fix cannot get out of Village error in Cult of the Lamb?
Before heading to the solution, let us discuss what this error is. The error is basically causing many players to be unable to get out of the village. The presence of black fog is becoming a hindrance in their journey.
Now let us discuss all the possible solutions to this problem.
1) The very first solution that you can try is to restart the game. It may be due to a temporary bug, and since your cache will be empty after restarting, there are chances that you will be able to fix this issue.
2) If restarting does not fix the issue, then you will need to check if you still have any uncompleted quests. If you have any, try to complete them as soon as possible. This can work because in quests there are situations where you are required to talk to a few of the Non-Playable Characters or NPCs. This might be the reason stopping you from getting out of the village.
3) Many players have shared that they were not able to cut the grass despite trying all the solutions. If that's true, then it means that the game has a bug. It can only be solved by the developers by an official patch fix. So, we can expect a new patch update from the dev's side in the future that will resolve this issue.
So, this was all about all the fixes and workarounds available for the 'not able to get out of the village' error in Cult of the Lamb. Keep following DigiStatement for all the latest gaming-related updates.