Downloading and installing games fast is the one trick that every gamer would want to know. In this article, we will be discussing how you can download and install NBA 2K22 fast in PlayStation 4, PlayStation 5, Xbox One, and Xbox Series X|S. If you also want to install this game faster than normal on any of the above-mentioned consoles, continue reading this article to find out the way.
Before downloading and installing the game, you must have some basic information about it. NBA 2K22 is the recently released basketball simulation game developed by Visual Concepts and published by 2K Sports on September 10, 2021. This game is based on National Basketball Association and is the 23rd installment in this franchise. This game is a special one in this series because it is the only NBA game till now that is featuring six different cover athletes. Having it released worldwide, publishers have also taken care of the diversity of platforms on which it can be played. Apart from the above-mentioned platforms, this game is also available to play on Microsoft Windows, Nintendo Switch, and Apple Arcade. Coming back to the topic, here is everything you need to know about downloading and installing this game fast.
NBA 2K22 Fast Download: How to do it?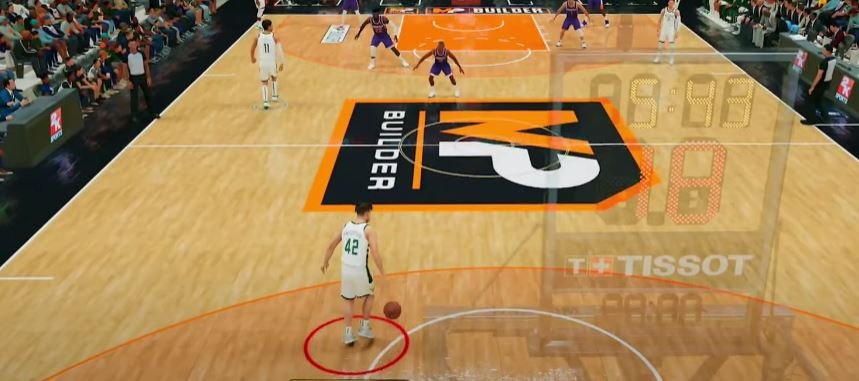 Be it any console, there are some universal methods to make your game download and install faster. So, make sure to follow all of them to make the download process fastest.
Close all the applications in the background. By this method, your internet connection will give the top priority to downloading,

Pause all the other games or updates that may be downloading parallelly with NBA 2K22. This method will prevent other downloading stuff from suck the internet speed. 

Switch to an Ethernet Wired connection from a Wireless Connection. When switching to a wired connection, make sure to select the "Wired Connection" in the settings to activate it. Wired Connection is way better than the Wireless one. This method is also used to reduce lag and stuttering issues of the games.

Change the DNS Server of your console. If you are unable to use a Wired Internet Connection, you can use one of the best DNS Servers by Google. They are 8.8.8.8 for primary DNS and 8.8.4.4 for secondary DNS. You can also explore other DNS servers for optimal performance according to your area.

If any of the above-mentioned methods did not work for you, make sure to use the "Rest mode" on your PlayStation Console and "Instant-On" feature of the Xbox console. By this method, your console will be consuming less power. 
So, this was all about making NBA 2K22 download and install faster. If you found this article helpful, share it with your friends.
Read More:
Enjoy Gaming!!