Minecraft is a sandbox video game developed by Mojang. It offers a blocky, procedurally-generated 3D world with endless terrain. This game has a wide variety of mods that can be added to make your Minecraft world much more interesting. Looking to add one on your PC? Read our blog to learn more about how to download & install mods for Minecraft 1.16.5 (PC)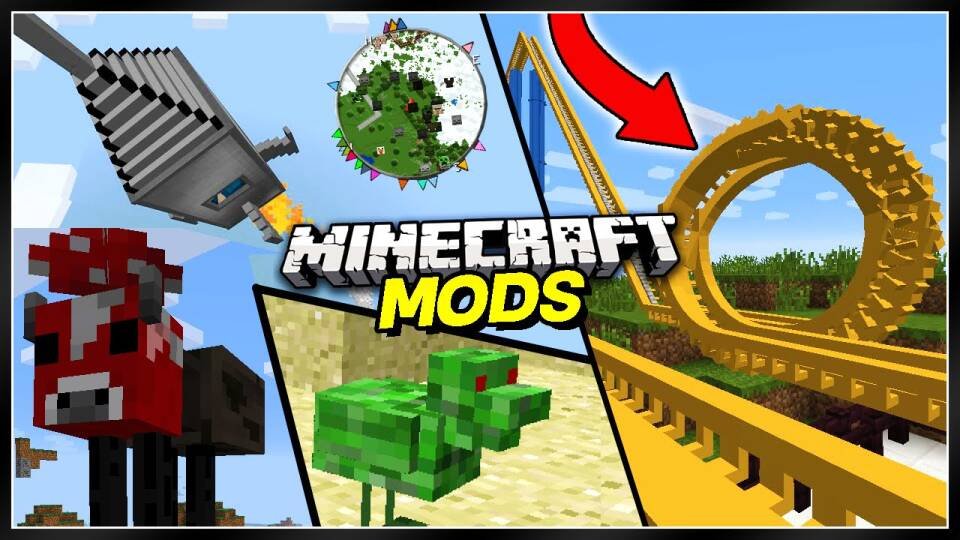 To Download & Install Mods for Minecraft 1.16.5 (PC) :
Step 1:
The first and foremost thing you need to do is to update your Minecraft version to 1.16.5.
Then,
Open Minecraft launcher

Launch options

Click on Add new

Update to the 1.16.5 version and then press Save

Wait still the update finishes

After it's finished, close your launcher
Step 2:
After your update is finished you'll need a mod-holder for your mods. To download the Minecraft forge mod-holder, click here. 
Why Minecraft forge?
Well at first you need to understand how mods work and why is forge used for it. (Yeah, we literally are making you a mods expert.)
As each mod has its developers, there are tons of programming codes used to add new features to Minecraft. Hereby, most of these mods a tools that can clearing make the mods load with the optimum compatibility possible with the game and also with the other mods.
Minecraft Forge plays a vital role in this. Forge is a free Modding API tool to support all of these unique mods created by the Minecraft community. In conclusion, most of the mods will require mod-holding support.
After you've finished downloading Minecraft Forge, open the installer and leave the Install Client option check then press O.
Step 3:
Now it's time to install the mods. If you're looking for really amazing mods, click here.
To install the mods, you have to move the .jar files from the mods to the Mods folder create by the forge by default.
Windows
In Windows, you'll find the Mods folder located in the directory .minecraft/mods and is generated after the Forge has run at least once. You can type %appdata%

to reach the directory and then open

.minecraft 

into the search box or Run (using Windows key + R)
Macos
In macOS, you'll find the Mods folder located in the directory ~/Library/Application Support/Minecraft and this will be generated after the Forge has run at least once. You can press Command Key + Shift key + G to reach the directory while a Finder window is selected and then enter ~/Library/Application Support/Minecraft.
Step 4:
The last step is to open your Minecraft launcher again. While opening the list of versions, you will find a new version called forge. Select that version and then press Play, the game will be opened along with the already installed mods.