The EMUI 11 was launched at the Huawei Developer Conference 2020. It is a major update over EMUI 10 and brings changes in the UI to provide an easier system interface.
The EMUI 11 brings a lot of new features such as:-
Always On Display – One of the biggest new additions to the EMUI, is the always on display feature. It allows the user to have paintings from the renowned painter, Piet Mondrian and images from their gallery as their AOD. Users can also match the colour of their dress by capturing its colour, and the AI will detect the colour and set it as their always on display.
Privacy – Huawei has removed the option of 'Always Allow' for app permission as default from EMUI 11. A notification will appear whenever an app is using your microphone, camera, location. Etc. So this way you are always notified about what apps are able to see your location, heare you. Etc.
AI Subtitles – In the new update, the users can transalate any text or pictures which are in different languages from any article just by selecting them. This feature will only be available in China at launch.
Some of the devices that the update is compatible with are Huawei Mate 30 Pro, Mate 20 Pro, Mate 20 Porsche Edition, Mate X, P40 Pro+, P30 Pro, Nova 7 SE and many more.
How to download and install EMUI 11:-
Before updating, make sure you have a backup of your phone. There are mainly 3 ways you can update your phone to EMUI 11 –
1. Settings app – On your Huawei device, go into the settings app and open 'System and Updates'. Tap on Software Update and and check for the update. If the update is available for your phone, it will ask for your permission to download and install.
2. HiSuite – Huawei HiSuite is a desktoop tool which lets you update or backup your phone, transfer files from PC to your Huawei phone. Etc. Connect your phone to your PC/Mac using the USB cable and open HiSuite. HiSuite will detect your device and show all of its information. Click on update, HiSuite will search for the latest updates for your phone and if EMUI 11 is available for it. Follow the instructions that pop-up on your screen and it will start downloading and your device will then boot with EMUI 11.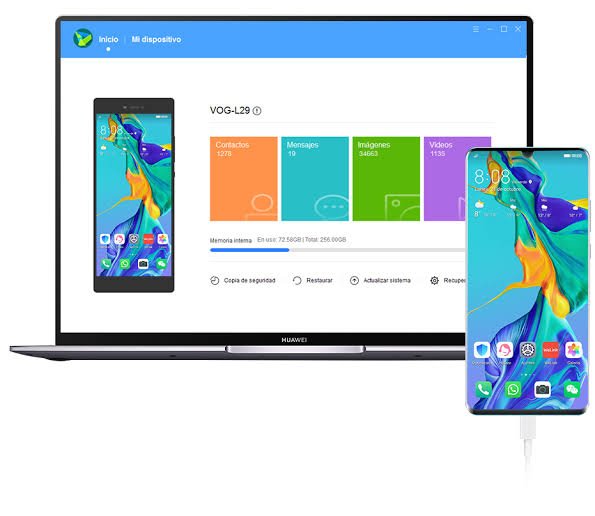 3. Support App – You can also check if you device is eligible for EMUI 11 update by the Support app. Download the app and after creating your Huawei ID, check for updates under the Quick Services section. If EMUI 11 is available for your device, tap on Download and Install now to update your phone.