Garena Free Fire is one of the top Battle Royale games available for mobile devices. The game is available on both IOS and Android. As of May, had set a record of 80 million active users daily on the global scale. The game received an award for 'Best Popular Vote Game' by the Google Play Store for 2019.
A game is battle royale styled, wherein 50 players land on an island in search of guns, medical equipments, helmets and vests, vehicles.etc. The ultimate goal is to survive as the last man/squad standing on the island to win the match. The safe area or the area in the which you could play the game decreases by time. If you are outside the safe area, your health starts to decrease.
The game also attracts people who have low or mid range phones as performance requirements of Free Fire are low. Gamers and reviewers also state that if the user's top priority are graphics, this game isn't for them. But people who want to play battle royale games on a less powerful phone or just to have fun with their friends, this is the best fit. As of February 2020, Free Free has a total of 500 million+ downloads on the Play Store.
Garena also updated the game on 7th December 2020, collaborating with Cristiano Ronaldo to mark the beginning of 'Operation Chrono'. The players can use Cristiano Ronaldo as their character in the game.
Some people have also been having problems redeeming codes gifted by Free Fire to all users.
Here's how to fix this issue:-
The users are having problems redeeming their codes on the Chrome app.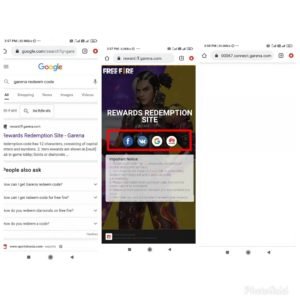 Download the Opera Mini app from the Play Store app and try opening the website on the Opera app, it might work as the web traffic is less on the Opera Mini app. Redeem your code from the Free Fire website.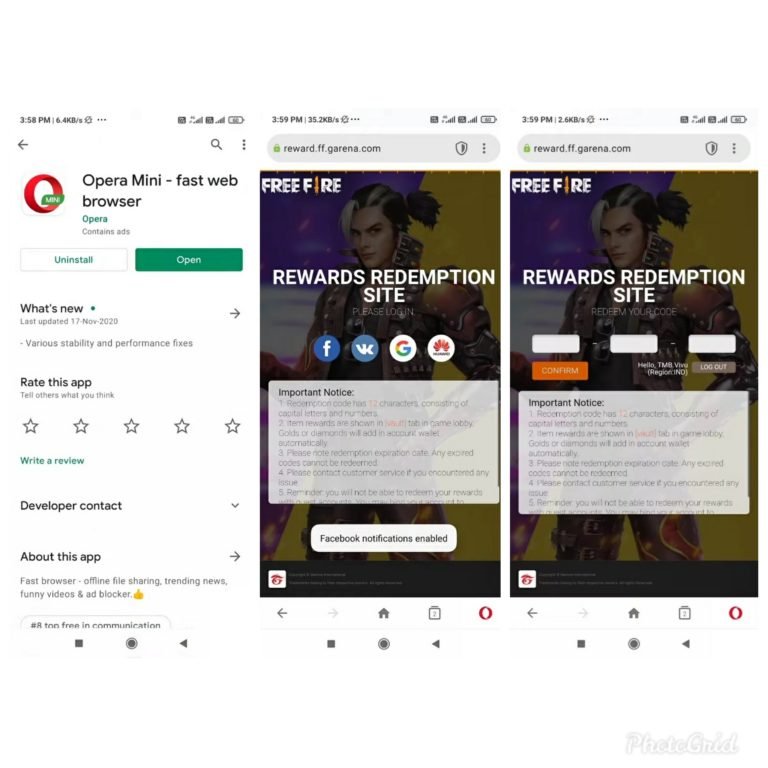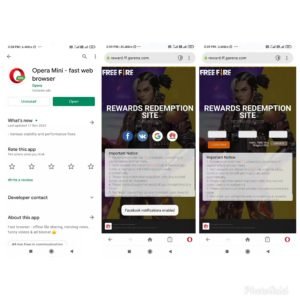 NOTE- Screenshots in this article have been taken from
Bhagora Gamer's Youtube Channel.