Halo Infinite is the latest game of the Halo franchise that manages to pull off engaging gameplay combined with fast-paced gunplay and beautiful realism in the sci-fi genre. The game was released recently and impressed players with the amount of content it has offered and stayed true to its roots. The game allows you to play up to a maximum of 7 game modes along with your friends. If you feel like hosting a custom match of your own, the game offers a feature that lets you do that along with changing the privacy settings of the party as well. Read the full article to know about the game and how to change party privacy settings in Halo Infinite.
Halo Infinite game modes
Like every other battle royale game, Halo Infinite also offers a variety of game modes that offer unique gameplay and reward players who are skilled in combat and survival. Having friends onboard in custom matches makes the experience more enjoyable and fun to play, like other BR games, Halo Infinite offers a total of seven multiplayer modes that are unique in their own way and require certain tasks and objectives to be fulfilled. Here are the seven multiplayer modes Halo Infinite offers.
Slayer
Oddball
Stockpile
Total Control
Capture the Flag
Fiesta
Stronghold
Custom mode editor
In order to make the game more fair and balanced, Halo Infinite comes with a mode editor that lets you set rules in the match. Settings like movement and speed, health and damage, sandbox, bots, and other match settings. We'll give you a simple explanation of how it works.
Movement settings lets you tweak player's movement speed and customize in-game gravity
The bots option lets you set the number of bots you wish to see in-game and tweak their difficulty.
HUD settings allow you to turn on or off specific in-game heads up display
Health and Damage option lets you set the number of damage players to take in a match.
The sandbox option lets the player change the properties of weapons, equipment, and vehicles.
The match option allows players to set time limits and adjust respawn settings.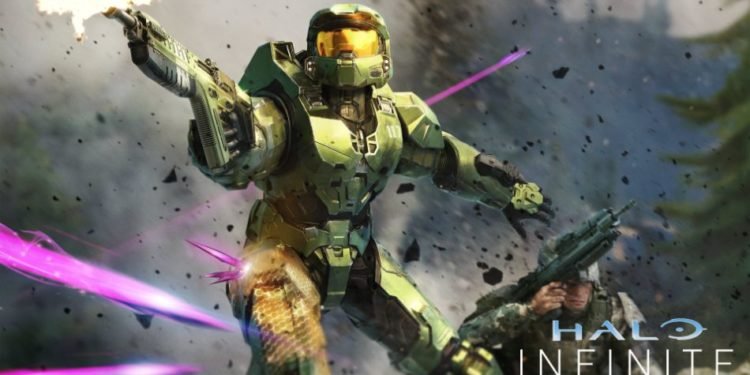 How to change privacy settings
To change the privacy settings in Halo Infinite, follow the necessary steps.
To change the privacy settings, open the social menu and head to the Fireteam section
After heading into the Fireteam option, click on "in menus".
You'll see a privacy tab under fireteam options, click on Privacy.
You'll see three options such as Friends only, invite-only, and the Open option
Click on your desired settings and you're all set.
Stay tuned for more updates at Digistatement.