Roblox has an interesting roster of games that keeps the environment engaging and ensures you have a good time playing with your family and friends. It features many types of games that are suited for various age groups and many genres that everyone enjoys, whether be it racing, roleplaying, platform-based, or shooter games. In this article, we've put together some of the amazing and most played games on Roblox that you'd definitely enjoy, either co-op or solo. Read on more to know the top 15 most fun Roblox games to play with friends at Christmas.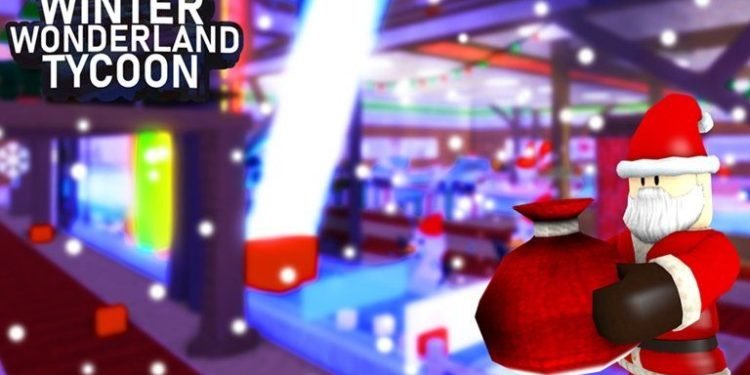 Best 15 Christmas games on Roblox
Christmas holds a special place for everyone that connects people around the world for a unique celebration. With Christmas arriving in a few days, so are the extra content and new games that are tailored for this special occasion. Here are our top 15 picks in Roblox that'll surely entertain you.
Bedwars
Bedwars is an exciting fighting game with tons of action sequences packed into it. It is a two-team-based game where you have to protect your base in the game from the opponent team by destroying the beds from the opposing team. You can collect resources and support your team.
Build a boat for your treasure
If you're not afraid of challenges, building a boat for your treasure is just what you're looking for in Roblox. Both teams have to hunt for more gold and whoever collects the most and do so quickly than others, wins. If you fail to make it early, you'll have to start from scratch.
Dead Silence
Dead Silence is bound to appease fans who love horror games and will keep you entertained for long hours. It is one of the scariest games in Roblox, the only way you don't feel scared playing this is by having more people in-game. You have to hunt for players and look for items scattered in the game.
Retail Tycoon 2
This game has various shops to run including shops, groceries, and clothing, and lets you decorate, stock up and satisfy your customers. The game also allows you to take your and your friend's idea into yours and allow you to visit them.
Brookhaven R
In this strange city, you can work towards improving houses and drive amazing cars. Although there are no specific objectives, players can roam around the city and make friends, and Brookhaven might connect you with people.
Bear Alpha
In this game, the players assume the role of killer bear and their objective is to eliminate other players in the game for 5 minutes. Other players can defend themselves by making weapons and fighting back, however they should be careful as the bear moves faster in the game.
Tower defense simulator
This game is about defending your territory from hordes of zombies and other emerging attackers. You have to survive as long as possible and encourage teamwork to support each other. The Tower defense simulator always has something new to explore and discover.
Hide and Seek extreme
Just as the name implies, one of the players is expected to be a seeker while the other player goes into hiding. The seeker is granted a few minutes to hunt the players that could be a maximum of 12 players in numbers.
Murder Mystery 2
In this game, a bunch of people has to hide from a murderer for every round of the game, while some sheriffs are eager to work with the innocent people to find out who's the actual culprit is.
Superpower fighting simulator
If you prefer justice and like to eliminate bad guys without any remorse or second thought, you can easily do it in this game. You can boost up your character, unlock new fighting skills, and travel far distances with your team to eliminate the bad guys in the game.
Phantom forces
This FPS game offers a series of modes that allows players to run into dozens of exciting weapons to wield and step into one of the most gorgeous maps ever seen in Roblox. The gameplay is similar to PUBG PC, but fun in its own way.
Jailbreak
This exciting action game allows players to choose between cop or criminal and involves planning a prison break or stopping a prison break as a cop. Pick one and wreak havoc in this fun-filled Roblox game.
Arsenal
Arsenal offers several different modes of play that lets player control how complex they want the game to be. It offers customization of your character with different skills and animation. The game also has a clown option that transforms people into clowns and your task is to stop the clowns whatever means possible. If you think you're up for the challenge, then Arsenal will surely offer you an enjoyable experience.
Natural disaster survival
Unlike other games, it has no fighting or racing elements and your survival is essential in the game, your job is to escape from natural disasters and will give you an amazing experience for your friend and you.
Work at a pizza place
This immersive simulator allows you to fulfill a lot of jobs that will offer the best experience when playing with a friend. You can deliver pizza, take on the role of a cashier, cook and there are a lot of fun side activities you can do at work at a pizza place.
This is our list of the top 15 Most Fun Roblox games to play with friends at Christmas. Be sure to try them out. Stay tuned for more updates at Digistatement.