Among Us is a game that has been our constant play buddy during the global pandemic. Developed by InnerSloth LLC, Among Us has experienced a huge surge in popularity post-ban of PUBG. We cannot deny the fact that this was the main reason at least in India. With the latest Airship update also came in new errors. Today, we are going to discuss how to change the name in the Airship update of Among Us.
Synopsis
The game is set up in outer space. Players are divided into two factions. Imposters are the ones responsible for killing the Crewmates and sabotaging the spacecraft. The Crewmates need to work fast to complete the tasks. It is necessary to have excellent spotting and derivation skills to identify the Imposter. If the player can persuade others to vote out an imposter, then the tide turns in favor of the Crewmates. Imposters on the other hand should desperately try to shift the blame on an innocent.
The Among Us airship update is now out. If you are completely new to the game, you can download the game and skip to the next part.
To install the update, follow the following steps:
You can easily download the update by visiting the PlayStore.
Under My Apps and games, locate the Among Us app.
Now, click on the update button to get the latest 2021.4.2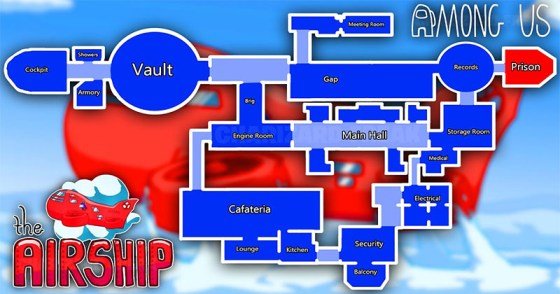 Change Name in Airship Update
Once installed, you have to launch the game. Now, follow the steps to change your name.
You will get a Sign In pop up
Click on the Sign In tab.
This will let you sign in to the game.
Now, click on Account from the right side of the screen.
Under the Account section, you will notice a Change name option on the bottom-right of the screen.
Click on it and enter the name you wish to play with.
Click on Confirm and you are good to go.
This update has also fixed all of the formerly existing errors. You can now sign in with multiple accounts on the same device. The Id mismatch error has also been dealt with. You can watch this YouTube video to clear your doubts if you have any. It is relieving to know that we can enjoy the game without frustrating errors.