Any electronic device should have proper heat exhaust. The failure of any component responsible to eliminate heat from the device will result in device failure. This article deals with the probable causes for Nintendo Switch overheating error.
Nintendo Switch Overheating Issue
The Nintendo Switch can get overheated due to many reasons. You should not panic and look for the actual cause. The factors which can lead to the overheating of a Nintendo Switch are:
Broken exhaust fan
Internal circuit failure
Improper ventilation in the area
Obstruction of ventilator slits
The above-mentioned causes can happen due to any reason. Your main focus should be to eliminate these factors. You can follow the aforementioned tips to get rid of this issue.
Broken Fan
The fan is responsible to expel heat from the console. It is very easy to detect whether your fan is working or not. Place your hand near the ventilation slot on the console. It is normal to feel a slightly warm air current coming out of your Switch console. If you do not feel the current of warm air, try listening to the sound of the rotating fan. If you find that you can't feel the air current and also cannot hear the fan rotating, then it is confirmed that your fan is broken. Contact the Nintendo Support.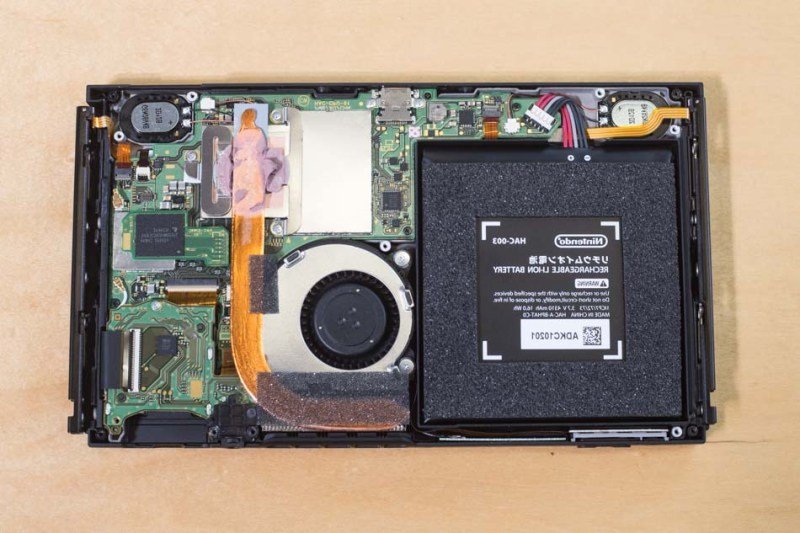 Ventilation issue
The console can also heat up if the air expelled by the exhaust fan cannot escape. At times, the warm air which comes out of the slits is obstructed by the monitor or wall. In this case, it bounces back inside the console hardware thus heating it. Simply, place the Nintendo Switch in a less cramped area. This will allow proper ventilation and eliminate the overheating issue.
Circuitry Failure
You should pray that this factor should not come to pass. If solving the above two factors does not do the job, then this will be your nightmare. Rarely, any small failure in the processors can result in operational failure. It might happen that a component drawing excess current is producing that amount of heat. This can also be the case that due to a malfunction in a software file, the processor is overclocking. Thus, the exhaust fan is unable to expel the heat.
While the two factors are very easy to solve, the third one places the console in jeopardy. It is best to call Nintendo Support as soon as possible. You can avoid using the console for a couple of days if it overheats too much. Hopefully, this article helps you to get rid of the Nintendo Switch overheating issue.