Slime Rancher 2 is surely a beautiful game. It is just catching up to a new era of fans just like the previous title. Many fans who were able to get their hands on the title are amazed by the game already, but they needed some solution around getting time to move faster in-game. Come and figure out how to alter the time in Slime Rancher 2. This will also avail a slew of advantages as you progress in the game.
Slime Rancher 2 is one of those games which you may want to play more and more times. As the titular character sets on the adventure to wander into the world of wild and tamed Slimes, it is only fair that the game gave the character some better and more exquisite abilities of its own. One of these abilities is something we are sure that the players would easily trade their resources for. This ability is to Alter time in the Slime Rancher 2 game. But certainly, some players are unable to figure out just how to do that and therefore we are surely here to help.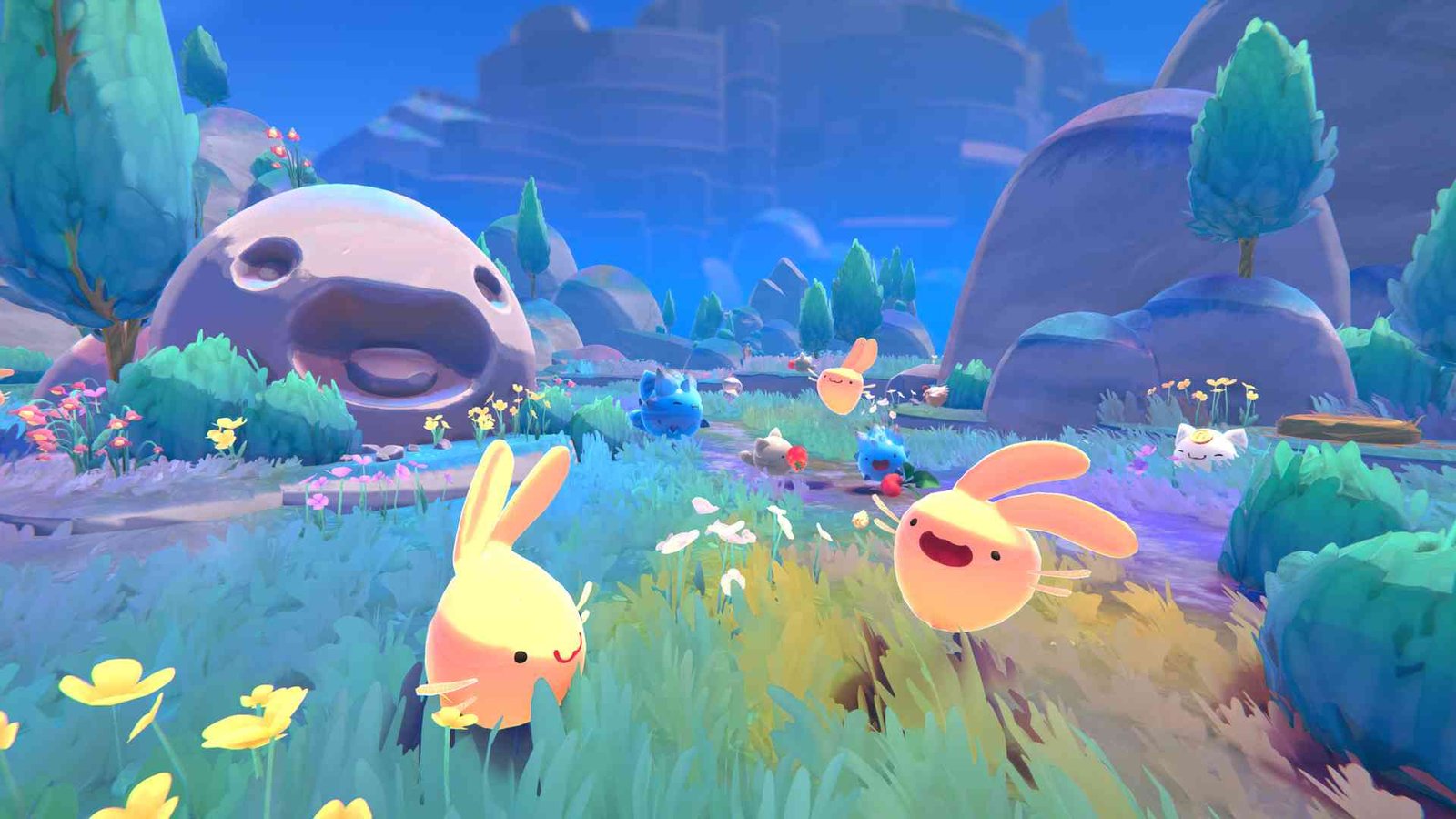 How to alter time in Slime Rancher 2?
To alter the time is rather a big word, because it may certainly not be what you think. Time alteration in Slime Rancher 2 is done by changing the time of the day. This allows reaping the benefits like faster reproduction of Plorts from the tamed Slimes. Now to alter time, you simply have to reach the place in the game which is known as a Conservatory. It is also the place where you must keep and find your tamed Slimes. Now, there is the thing inside your conservatory, which may also look like a built-in building inside.
It is to be noted that this place will be in the shape of a dome. All you have to do now is go inside the building wherein you will find the place to rest for the day. To alter the time of the day, all you have to do is sleep. The options are- Sleep for six hours, Sleep until morning, and Sleep until night. When you complete this activity, your Slime Rancher would have rested well, and you would have altered the time.
Upon doing this, you will have gained the advantage of your tamed Slimes producing Plorts faster. This is better compared to simply waiting for the by default time to pass in the game. This way you not only get the opportunity to find even more Slimes like the Phosphor Slimes and others, but you can also make use of recently earned Plorts to trade for some bucks in the game.
Well, now you know how to alter time in Slime Rancher 2. We hope this article was able to provide you with all the information you needed. For more such guides, make sure to visit DigiStatement daily.