Day by day, video games are increasing in size. So naturally, folks wish to know how many GB the upcoming wizardry title, Hogwarts Legacy will take on PC, PlayStation, Xbox, and Nintendo Switch consoles. An average video game with decent graphics can take anywhere from 25 to 50 GB of your disk space. So, you must know about the game's size before purchasing it. This allows you to allocate and free sufficient space before downloading the game. This is also very important to do because if you don't have the required disk space, the game will not install on your system. So, if you are also looking for this information, then you have come to the right place.
Hogwarts Legacy is an amazing video game that is set in a fantasy magical world. Here, you will be able to attend the wizarding school of Hogwarts and start learning magic. Players will also have the option to choose their own house at the beginning of the game. Harry Potter fans are desperately waiting for Hogwarts Legacy because the game's story happens years before the events of the original series. But, this means that you will not see any of the popular characters that we know and love. However, at the moment, folks are more interested in the size of the game, on the different platforms it will be released on. So, let's find out.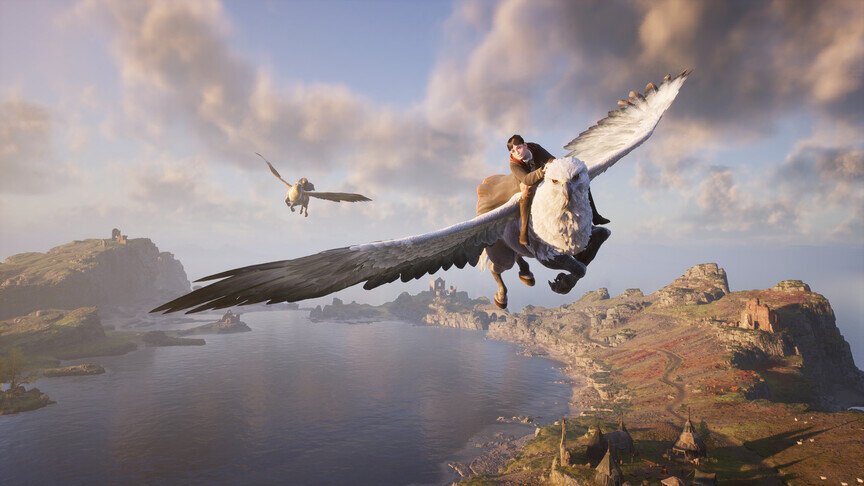 How many GB is Hogwarts Legacy on PC, PS4, PS5, Xbox One, Xbox Series X/S, & Nintendo Switch?
As per official data on Steam, Hogwarts Legacy will be around 85GB on PC. This is a huge size for a video game but we need to remember a few things. Hogwarts Legacy is an open-world RPG that has a lot of content. Therefore, it is no surprise that the game is going to take such a large chunk of your disk space. However, for the console version, things are a little different. As per the data on the official Xbox page of the game, Hogwarts Legacy will take around 50-55 GB of space on your Xbox One and Xbox Series X/S. And, the same can be said for the PS4 and PS5 versions of the game as well.
As for Nintendo Switch, we still don't know how big the game is going to be. But if our assumptions are correct, Hogwarts Legacy will still take somewhere around 20-30 GB of your Nintendo Switch's storage space. However, you must make sure that the game is installed on an SSD. This will improve its performance and reduce the risk of lag and stuttering. The actual size of Hogwarts Legacy will be known once it rolls out in February 2023. Till then, stay tuned to Digi Statement, and happy gaming.