It is not often you get to see a game like Clouds & Sheep 2 that can be played and enjoyed by everyone of every age or social orientation. In this article, we will be discussing how many GB is Clouds & Sheep 2 on PS4 and every other relevant info about the game you should know.
Before we get to the availability of the game on the PS4 console and PS Plus service, it will be necessary to have a wholesome overview of the Clouds & Sheep 2 game. For a start, Clouds & Sheep 2 is a sequel to the Clouds & Sheep game earlier released in 2011 for mobile. Clouds & Sheep 2 is a farm management point-and-click game where players are tasked with mainly tending to a flock of sheep and many other intricacies of farm work. Players have to be creative with ideas to keep the sheep happy. The basics to achieve this is feeding, grooming, and occasionally shearing them. Apart from doing these basics, you have to play with them by throwing them across the screen and up in the air from time to time and performing other goofy acts. A happy flock breed more lambs which increases your points in the game.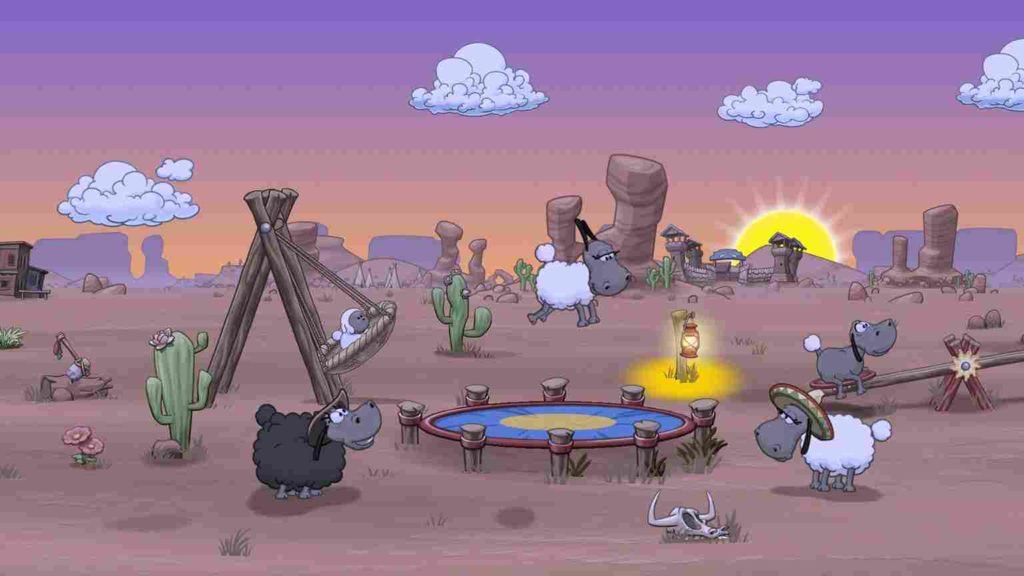 These, and many other reasons make the game fun for both young and old players. In the game, you can gather materials to craft necessities for your land and also purchase useful items. Once in a while, certain flower blossoms in the game which when eaten by a sheep, turn into a heart symbol. You can then combine the heart symbol with a cloud to create a gigantic floating heart, from which you can create a new baby lamb. What's more, you can control the clouds to ensure adequate rainfall. Clouds & Sheep 2 has been lauded for its family-friendly gameplay and in-game humor. The game was released in 2016 and is currently available for Microsoft Windows, macOS, Tizen, iOS, Android, Linux, Nintendo Switch, Xbox One, and PlayStation 4.
How Many GB is Clouds & Sheep 2 on PS4
Clouds & Sheep 2 is available for PS4 console and PS Plus Extra subscribers. For a game that is fun and family-friendly, Clouds & Sheep 2 is relatively light on the file size aspect. PS4 console gamers will need a minimum of 325 MB of free storage space to download the game. 325 MB isn't significant when compared to the 500 GB of storage that comes with the PS4 console.
READ ALSO!!
Kindly share this article with friends, and stay in touch with Digistatement for more updates like this. Have fun tending sheep!