In this article, we will be discussing how many GB is Carmageddon: Max Damage on PS4 and all the relevant info about the rough driving game you should know.
The game title seems to be a contraction of two words– car and Armageddon. The former is about cars while the latter describes dramatic apocalyptic warfare. The name Carmageddon then rightly suggests a game that involves an Armageddon, but with cars. Carmageddon is both the name of the game and an event in the game. The distinct features that set the game apart from racing games like Forza Horizon 5 and Gran Turismo are mayhem, violence, and mature content. Carmageddon: Max Damage is the most recent title in the Carmageddon series which has been running since 1997 when the first title was released. Carmageddon: Max Damage can be rightly described as a vehicular combat video game. The game was developed and published by Stainless Games Ltd and THQ Nordic respectively. Carmageddon: Max Damage can be played via the regular single-player mode against computer-generated AI opponents or via online multiplayer against other players.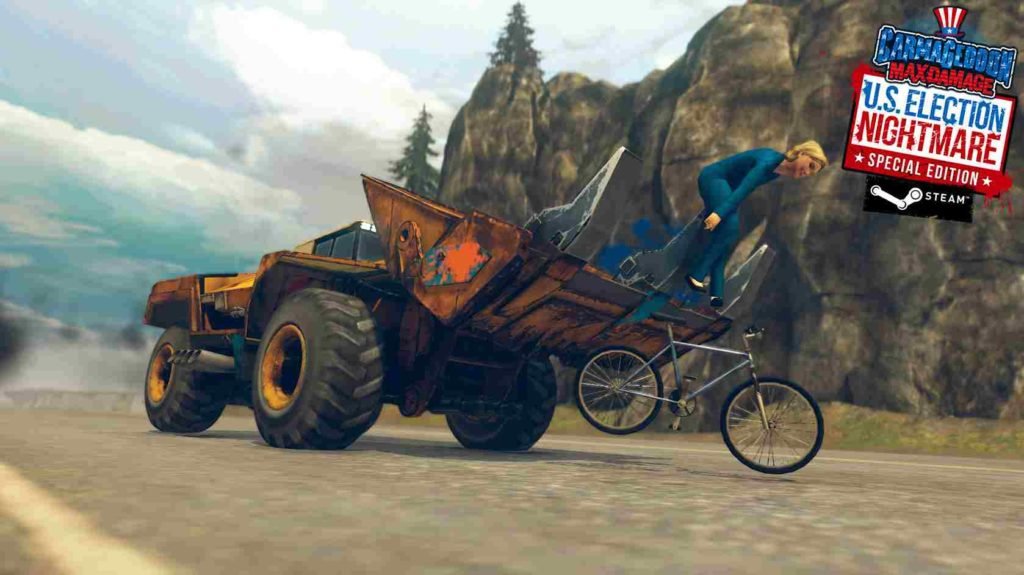 The game also offers a single-player career mode, free play mode, online & offline multiplayer mode, and carMODgeddon mods mode. Also, you can save replays of stunning scenes to watch later, or for bragging rights. Similar to other titles in the Carmageddon series, there are two characters to choose from when launching the game for the first time. The first is a female character named Die Anna (pronounced Diana) while the other is Max Damage. We recommend you pick Max Damage as he has a great winning and survival track record, and he appears in nearly all tournaments and events, meaning you won't have to pick an unknown driver when participating in an event outside career mode. As for cars, we recommend you start with the Red Eagle and thank us later as you progress in the game. Let's discuss the game's availability and size on the PS4 console.
How Many GB is Carmageddon: Max Damage on PS4
Carmageddon: Max Damage was released on July 8, 2016, for PC via Microsoft Windows, Xbox One, and PlayStation 4. PS4 console gamers who intend to download the game are required to have a minimum of 13.548 GB of free storage space. The game is also available on Sony's PS Plus service for Extra subscribers.
Kindly share this article with friends and stay in touch with Digistatement for more updates like this. Enjoy your game.