Developers have always added updates to Gran Turismo 7 due to popular demand or initiative from the developers. In this article, we will discuss Gran Turismo 7 upcoming update this week and every other relevant detail about the update, from cars to everything else. Before we get into in-depth details about the upcoming update, let's discuss the game in detail. Gran Turismo 7 popularly known as GT7 by players has been considered by players as the best title in the Gran Turismo series. The game is developed and published by Polyphony Digital and Sony Interactive Entertainment respectively. The game was announced at the PlayStation 5 reveal event and was subsequently released for PS4 and PS5 in March 2022.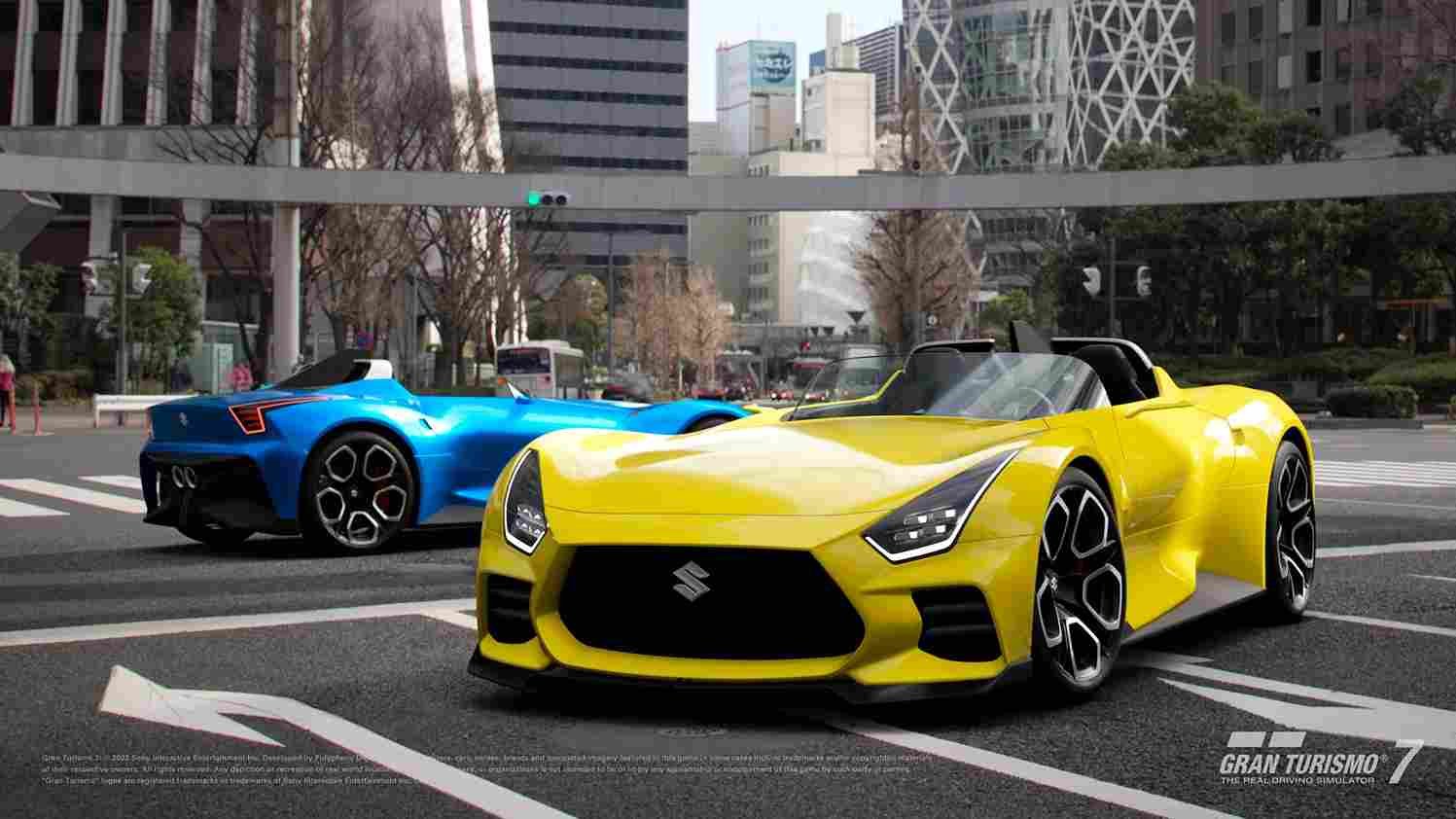 GT7 brought back the single-player campaign feature while also being the pioneer for more features in the GT series. GT7 features special events, a tuning parts shop, a used car dealership, GT auto, orthodox racing tracks, special events, and even an in-game driving school. Gran Turismo 7 also incorporated features from Gran Turismo Sport like the GT Sport mode, brand central, and Discover mode. Although the game has a single-player campaign feature, players have to maintain an internet connection to enjoy it, while the multiplayer mode can be unlocked from the GT Cafe by completing certain tasks and participating in specific events. Anyways, now let's go into the details of the update.
Gran Turismo 7 upcoming update
New GT7 updates have arrived for June 2022 with lots of enticing additions. The update has been effective from June 23rd, 2022. Here are some new cars and features that came with the update:
Cars
1932 Ford Roadster '63 

Suzuki V6 ESCUDO Pikes Peak Special '98

Suzuki Vision Gran Turismo
The Suzuki V6 ESCUDO Pikes Peak has achieved legendary status among GT fans due to its unbelievable speed. Suzuki Vision Gran Turismo on the other hand seems to be a new version of GR.3 earlier added in May, while the 1932 Ford Roadster '63 could be the 1932 ford but in a convertible version.
World Circuits
Watkins Glen International

American FR Challenge 550

American Clubman Cup 700

World Touring Car 800
More features and additional content were also released in this update, so if you are interested to know, head here.
The June update has revised prices to match with real-world valuations and developers have stated they would be following the same real-world valuations in the next update. Kindly share this article with friends in your gaming community and stay in touch with Digistatement for more updates, tips, and tweaks.