Innovations are something that keeps upcoming gadgets alive and exciting for users. In the past, we have seen many amazing smartphones coming to the market with some really cool stuff. Well, smartphones are not just smartphones anymore. Thanks to different useful sensors, smartphones can also become a remote control for your devices or even a compass. While these seem to be pretty common nowadays, Honor has got something pretty exciting for its users. Honor is all ready to launch its new series of Honor Play 4 smartphones on June 3.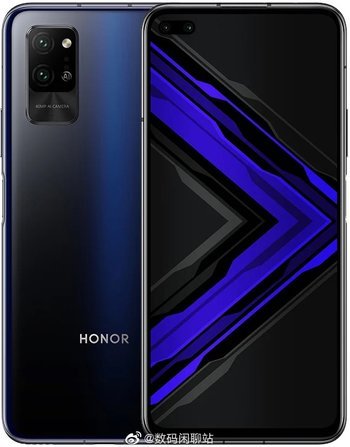 The Honor Play 4 Pro has been in talks for some exciting reasons. The device has been making headlines for the past few days for an unknown but new sensor in the rear camera module. While there were a few speculations about it being a LIDAR scanner, it now seems like that's not the case. Honor has officially revealed what the device is going to pack and believe me; it's pretty exciting.
Honor Play 4 Pro coming with IR Temperature Sensor
After a lot of rumors and speculations, Chinese OEM Honor has finally taken the curtains off the mystery sensor coming with the Honor Play 4 Pro. Honor says that the device will come with an IR Temperature Sensor. Wait; what? Well, that's true, indeed. This makes the Honor Play 4 Pro the first-ever device to have it. The sensor actually does what it says. You can measure the temperature of humans, animals, or any other objects as well. Isn't that cool? It uses IR technology, which in case you don't know, is a way of non-contact temperature measurement.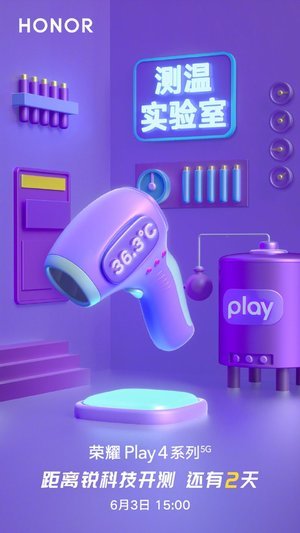 Wei Xiaolong, Product Manager of Honor Play Series, has also come up with a video where he can be seen demonstrating this new temperature sensor. The sensor seems to be working well and comes up with some close results. The sensor easily measures the temperature of human bodies. Not just that, it can also measure the temperature of animals and other objects, may it be ice cream or something else. It is easy to use and works like a charm. All you need to do is just face the smartphone in front of the object you wish to measure the temperature for. Then, a single button will measure the temperature for you. You can check out the complete demonstration video below.
Well, its a very useful sensor indeed. It can be very helpful for manual health checkups and other tasks. This also means that we will soon get to see a bunch of health-related apps for the device soon. It seems like Honor decided to come up with this sensor looking at the ongoing COVID crisis. This smartphone sensor will easily let users measure their temperature changes and know if there are any health issues. This is going to be one of the most useful innovations so far. Well, let's wait and see what all uses the sensor has and how it helps users in the coming days.
The Honor Play 4 Pro and other devices from the series are currently available for pre-order at Huawei Vmall. These devices will go live on June 3. We will come to know more about what else can the sensor do and how it can help people.
Stay tuned for further updates on the IR temperature sensor on the Honor Play 4 Pro and more such related content. Also, share this article with all those users who have been wondering about this new sensor and are excited about the upcoming Play 4 series smartphones.