HoloCure is officially out on Steam after being a fan-favorite title on itch.io. With that, a lot of players are pouring in to try the game. But like any other game, this one too is not free from bugs, errors, and crashes. That said, in this guide, we have shared details on how to fix the HoloCure unable-to-launch game error on Steam. As you might have known, this error is quite common in most games. Likewise, the workarounds for it are very common as well.
Players have reported encountering an issue when attempting to launch the game through Steam. The error message displayed suggests a problem related to a data structure with an index that doesn't exist. As a result, this error can prevent the game from starting properly. With that out of the way, keep reading for some potential fixes for this problem.
HoloCure Unable to Launch Game Error on PC (Steam): How to fix it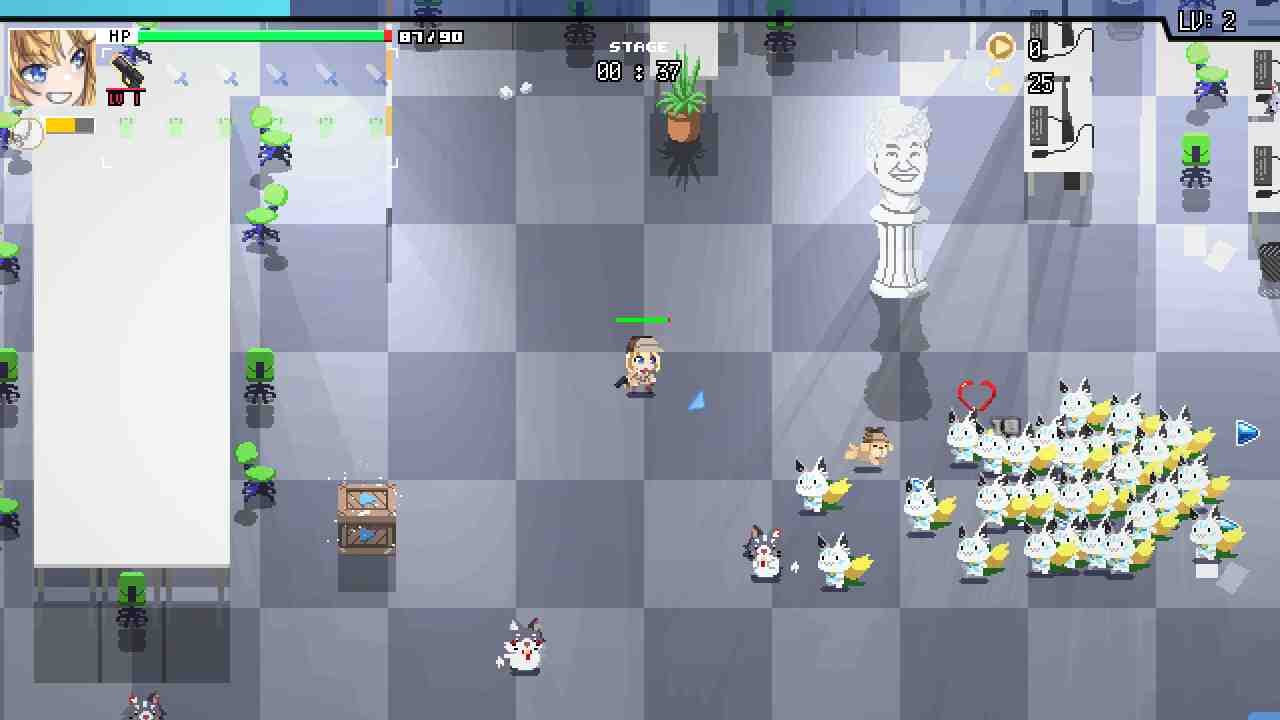 First and foremost, there is no 'one fix for all' kind of workaround to deal with this error. What we do have are some potential workarounds that have worked for a lot of players. So, your best bet is to try them, and hopefully one will work for you as well. That being said, let us take a look at those workarounds.
Check Existing Save File
This issue can occur due to corrupted save files. So, to fix this, navigate to the game's installation directory by following the path: C:\Users\USERNAME\AppData\Local\HoloCure. Here, locate and delete any existing saved files. Try launching the game again to see if the issue persists. While we are on the topic of checking the save files, you can also try to transfer your old save files from the Itch.io version if you have them and then launch the game. For more details on this, visit here.
Verify Files
Verifying the integrity of game files on Steam is a common troubleshooting step that can help resolve issues caused by corrupted or missing files. To verify the files for HoloCure, open your Steam client, go to your Library, and find HoloCure. Right-click on the game's title and select "Properties" from the dropdown menu. In the Properties window, head to the "Installed Files" tab and click on the "Verify Integrity of Game Files" button.
Disable Steam Cloud Saves and Reinstall
Steam's Cloud Save may be the culprit in your case, as it was for many other players. So disabling this feature is the way to go. If you do not know how to do it, it is simple. Just open Steam and access the game's properties. In the game's properties, navigate to the General tab. Uncheck the option for Steam Cloud synchronization, effectively disabling it. After this, uninstall the game from Steam. After uninstalling, navigate to the game's installation directory and make sure all associated folders and files are deleted. Now, reinstall the game through Steam, attempt to launch the game, and check if the error still occurs.
Delete firebase.data and Other Files
This is another workaround that was suggested by a player on the game's official discussion forums on Steam. So to do this, navigate to the game's installation directory: C:\Users\USERNAME\AppData\Local\HoloCure. Once here, locate and delete the "firebase.data" file. Also, delete any "backup" and "settings.json" files if present. These files may sometimes cause conflicts during the game's launch. After deleting, launch the game, and check if the issue persists.
Well, those are some potential workarounds that can get you back into the game. We hope this guide was helpful in solving this issue. Anyway, for more gaming-related reads like this, make sure to follow Digistatement. Read more: HoloCure Save Files Location on Steam Deck: Where is it?