Cloud gaming has become increasingly popular over the years. Now that Hogwarts Legacy is just around the corner, Stadia users are wondering if they will be able to play the game or not. Google's cloud gaming service has allowed lots of players to enjoy video games regardless of their system specs. Since this service has a decent user base, they are wondering if Hogwarts Legacy will be available on this platform. Well, we have some news for Google Stadia users. If you are also looking for this information, then you have come to the right place.
Hogwarts Legacy is one of the most anticipated games of 2023. This open-world RPG will allow you to explore the wizarding school and other surrounding areas like the Forbidden Forest and Hogsmeade. Players will also get to attend magic lessons and learn different spells. These spells will come in handy when you face other opponents in the game. That being said, the game is an open-world RPG which means running it would require a lot of system resources. However, cloud gaming services like Stadia offer players the liberty to enjoy any game regardless of system specs, provided they have a fast internet connection. So, will Stadia support Hogwarts Legacy?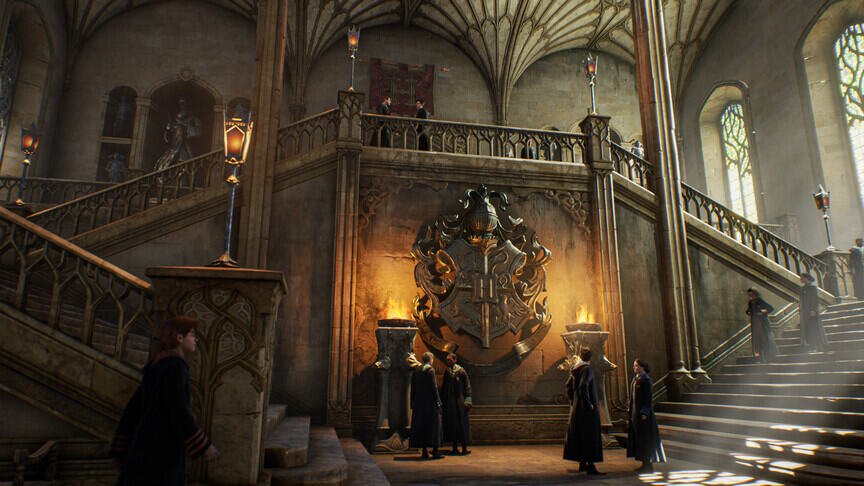 Hogwarts Legacy Stadia Release Date & more details
If you did not already know, Google will shut down Stadia on January 18, 2023. So, there is no point for the devs to include this game on this cloud gaming service. This is rather unfortunate because Google Stadia has a decent player base and things were going steady. But, it seems like the folks at Google have something else in mind and are not satisfied with the performance and revenue that Stadia has been generating since its release.
So, Hogwarts Legacy being released in Feb 2023 already makes it obvious that it won't be released for Stadia since it is getting discontinued on Jan 18. There's hardly a chance that Google will overturn its decision to shut down Stadia. They have also started to refund money to people who have purchased video games through their store. So at this stage, Hogwarts Legacy will not roll out for this service, ever. Well, this brings us to the end of this article. We hope that you found it helpful. Stay tuned to Digi Statement, and happy gaming.