Most people judge a game's worth by how long it takes to beat. Well, folks have the same question for Hogwarts Legacy as well. Since the game has been advertised as an open-world RPG, fans want to spend a good amount of hours in it. Also, Hogwarts Legacy will roll out with a decent price tag, so the number of hours should also justify the pricing. In most cases, folks give a lot of bucks for just a few hours of gameplay. Well, if you want to know how long it will take you to beat Hogwarts Legacy, then you have come to the right place.
Hogwarts Legacy is an open-world RPG set in a fantasy wizarding world. As the name suggests, you will play a student of this esteemed wizarding school. Players will be able to attend different magic classes and also use spells. The game also has wand duels and broom racing events that the players can participate in. Since Hogwarts Legacy is a single-player video game, you will only get to compete against NPCs. Now, open-world games usually have tons of missions and places to explore. This takes a considerable amount of time to complete. But, how much time will you need to spend in Hogwarts Legacy?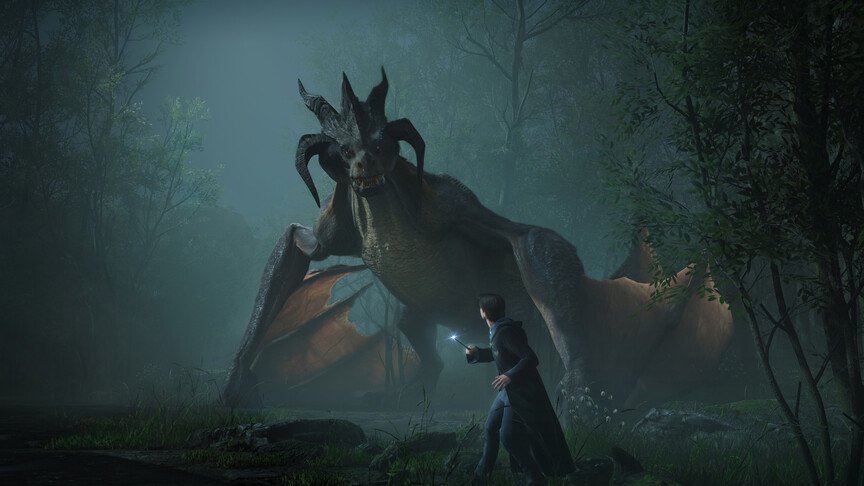 How long to beat Hogwarts Legacy?
So according to various sources and announcements, we came to the conclusion that you will need around 25-30 hours to beat Hogwarts Legacy. Note that this is not the official data and is subject to change once the game actually rolls out. Since the devs have been trimming a lot of content over the development period, it is possible that the gameplay length might shorten even further. WB Games and Avalanche Software have mentioned that some of the content in Hogwarts Legacy will be available as DLC. So, this might further increase playtime.
Now, according to some players, the game might even be more than 50 hours long. Since Hogwarts Legacy is an open-world RPG, it ought to have a lot of content. So, you might spend 25-30 hours completing the main story while around 10-20 hours finishing the side content. Since the devs have not confirmed this yet, take this information with a grain of salt. We will make sure to update our article once the game rolls out and we have more information on our hands. Till then, stay tuned to Digi Statement, and happy gaming.