Every Harry Potter fan has been waiting for Hogwarts Legacy to roll out. Fans are also wondering if the game will have a multiplayer mode. Anyone who has read the Harry Potter books or has watched the movie is quite aware that the main character always has his friends around him. So, naturally, people are wondering if they will be able to enjoy the game alongside their friends. This is a captivating idea that has drawn a lot of attention. So, if you are looking for more information on this topic as well, then you have come to the right place.
Hogwarts Legacy is one of the most anticipated games of 2023. The magical world of the Harry Potter series is simply too irresistible, and the same is expected to be featured in this new title. After all, who wouldn't want to study some Defense against the Dark Arts at Hogwarts and cast some powerful magic spells? Well, Hogwarts Legacy will take you on a similar adventure where you will be able to enjoy most of this stuff. Now, a lot of players are curious if they will be able to join their friends on this journey. Well, let us find that out.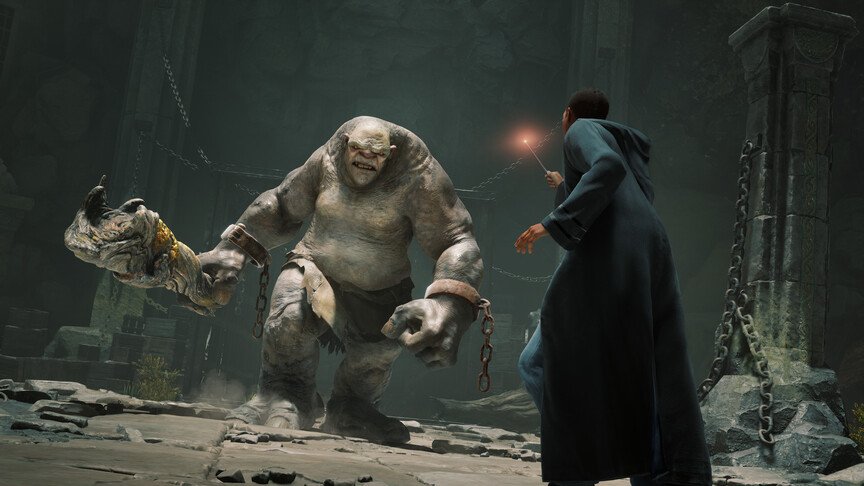 Hogwarts Legacy Multiplayer Mode: Is it available?
Unfortunately, Hogwarts Legacy will not feature a Multiplayer mode, as per the official announcement. This is quite disappointing for people who wanted to explore the open world of the game besides their friends. Most fans were expecting some sort of multiplayer mode in the game, especially co-op. There are tons of stuff that can support this mode in Hogwarts Legacy. The magical world of Harry Potter has tournaments and random wand battles. These situations are best suited for a multiplayer mode. Fans of the original series are aware of the iconic trio that keeps getting into problems. The devs could have used this idea for a simple co-op mode.
But, we also need to understand that adding a multiplayer mode to the game means adding a ton of workload. Hogwarts Legacy has been under development for quite some time now. So, it makes sense that the devs do not want to add a gameplay mode that requires more time and effort. Adding a co-op multiplayer mode will inevitably also create unforeseen issues in the game. But, it is entirely possible that the devs might start working on this mode later on in the future. If not, then we are sure that mods featuring multiplayer gameplay will be released soon, by the members of the community. We will update our article if the devs make some announcements regarding this topic. Till then, stay tuned to Digi Statement, and happy gaming.