Harry Potter fans are beyond excited to get their hands on Hogwarts Legacy. But, a few GeForce Now users are wondering if the game will be available on the cloud gaming service or not. Although Hogwarts Legacy is going to roll out for all the major platforms, it is still not clear if the devs plan to release it for NVIDIA's cloud gaming service. Naturally, GeForce Now users are in a lot of confusion regarding the same. So, if you are also looking for more information on this topic, then you have come to the right place.
Hogwarts Legacy is an action RPG set in the magical world of Harry Potter fiction. The Harry Potter novel and movie series has been a big part of everyone's childhood. Although there have been a handful of video games based on this theme, Hogwarts Legacy is trying to be the best. The devs have promised that the game will give full control to the players. This means that you will be able to explore the open world of the game without many restrictions. Overall, the game looks incredible and everyone is simply waiting for it to roll out. But, GeForce Now users are still wondering if the game will be available on the platform.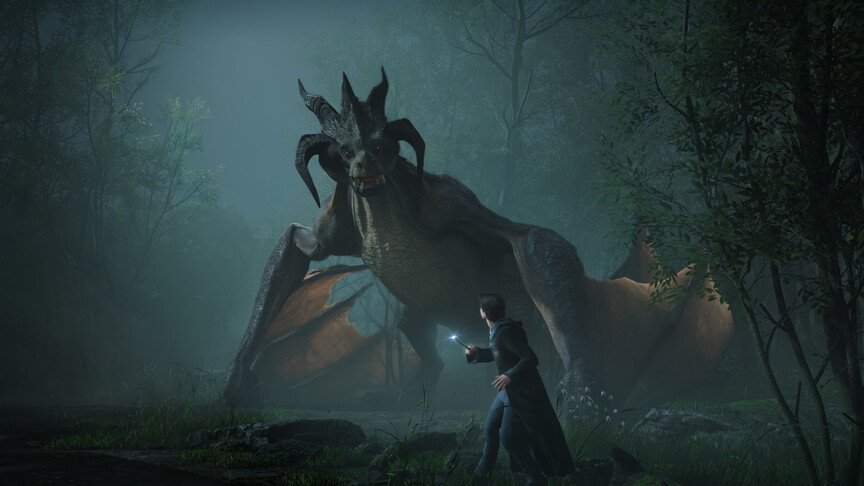 Hogwarts Legacy GeForce Now: Will it be available?
Unfortunately, at the moment, Hogwarts Legacy is not stated to be released on GeForce Now. The devs have not made any statement regarding this matter as well. This is quite disappointing for people who use this platform for gaming. NVIDIA's cloud gaming service allows tons of people to enjoy video games regardless of their system specifications. But at the moment, it looks like they will not be able to play Hogwarts Legacy, once it releases. Now, there are several reasons why the devs might not have added this platform to their day-one release list. Although GeForce Now is popular, it still does not have enough players.
However, although the devs don't plan to release Hogwarts Legacy to GeForce Now any time soon, it is still possible that the game might roll out on this cloud gaming platform in the future. Since the devs have not claimed anything yet, take this information with a grain of salt. We will update our article when more information is available. Till then, stay tuned to Digi Statement, and happy gaming.