When you progress ahead in the storyline of Hogwarts Legacy, you will come across a stage where side quests will be unlocked. These side quests are unique mini-games present within the game that can help you fetch XP. However, these are not compulsory to complete and do not impact the main storyline of the game. One of these side quests in Hogwarts Legacy is "Like a Moth to a Frame". If you also wonder how to solve this side quest, then you are at the right place. Carry on reading this guide to learn everything about this topic.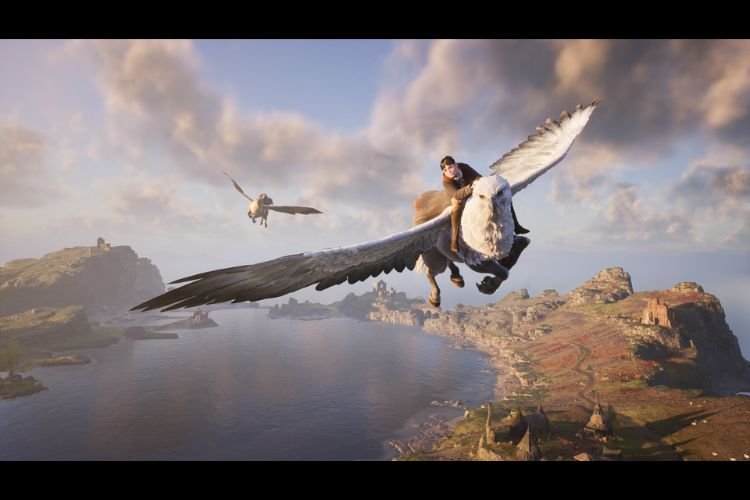 Hogwarts Legacy: Like a Moth to a Frame Side Quest
Like a Moth to a Frame is a side quest that you can choose to take part in the game. This side quest is located at "The Library Annex". For a fun fact, you can easily fast travel to this location as it is a part of Floo Flame locations in the game. Well, this quest gets activated when you go to the central hall of The Library Annex and interact with Lenora Everleigh. She is looking for a clue that can unveil the mystery of the empty frame hanging in front of her. For the same reason, she even looks a little distracted.
Now, your role in this quest is to help her unveil this mystery by finding a clue. So, when you start talking to her, you have to choose the "Perhaps, I'll have a look" dialogue to start investigating the painting frame.
Now, you must be wondering which spell to cast to make this painting show something. Well, it is the "Lumos" spell. When you cast this spell on the blank painting, you will see a clue that shows a spot, the area of interest. Now that you have seen the clue, you must run over to the bottom of the other side of the big staircase and there, you will find a "Moth" following your wand. This Moth that you just met belongs to that frame. The painting was not showing anything because this Moth was missing from the frame.
So, continue casting Lumos and attract the Moth towards the light and take it near the frame. Once near, the moth will place itself in the empty area. And, with this, the quest is completed. Now, you can go upstairs to meet Lenora Everleigh to inform her about the same. This brings us to the end of this guide. This was how you can complete the Like a Moth to a Frame Side Quest in Hogwarts Legacy. If you found this guide helpful, share it with your friends.
Related: Hogwarts Legacy: How to Disable Quest Notifications?