Unicorns have always been fascinating creatures in the world of magic and fantasy. From their cute horns to their pure white color, these mythical beasts have captivated us for a long time. And now you can encounter and catch these unicorns in Hogwarts Legacy. Yes, that's right. If you ever had a dream of catching a magical unicorn, then look no further, because in this article we have mentioned how to get & catch Unicorn in Hogwarts Legacy.
Hogwarts Legacy is a new title, developed by Avalanche Software. With its release, fans are quite excited to venture into the world of Hogwarts. Unfortunately, you will not be able to spot Harry Potter or any other popular characters from J.K. Rowling's books. This is mainly because the game is set in the 1800s, which is way before the events of the HP series. You will be able to fully explore the School of Witchcraft and Wizardry in this game. Additionally, you can learn spells and even collect magical beasts. The unicorn is just one of the magical creatures you can catch in Hogwarts Legacy. That said, let us find out how.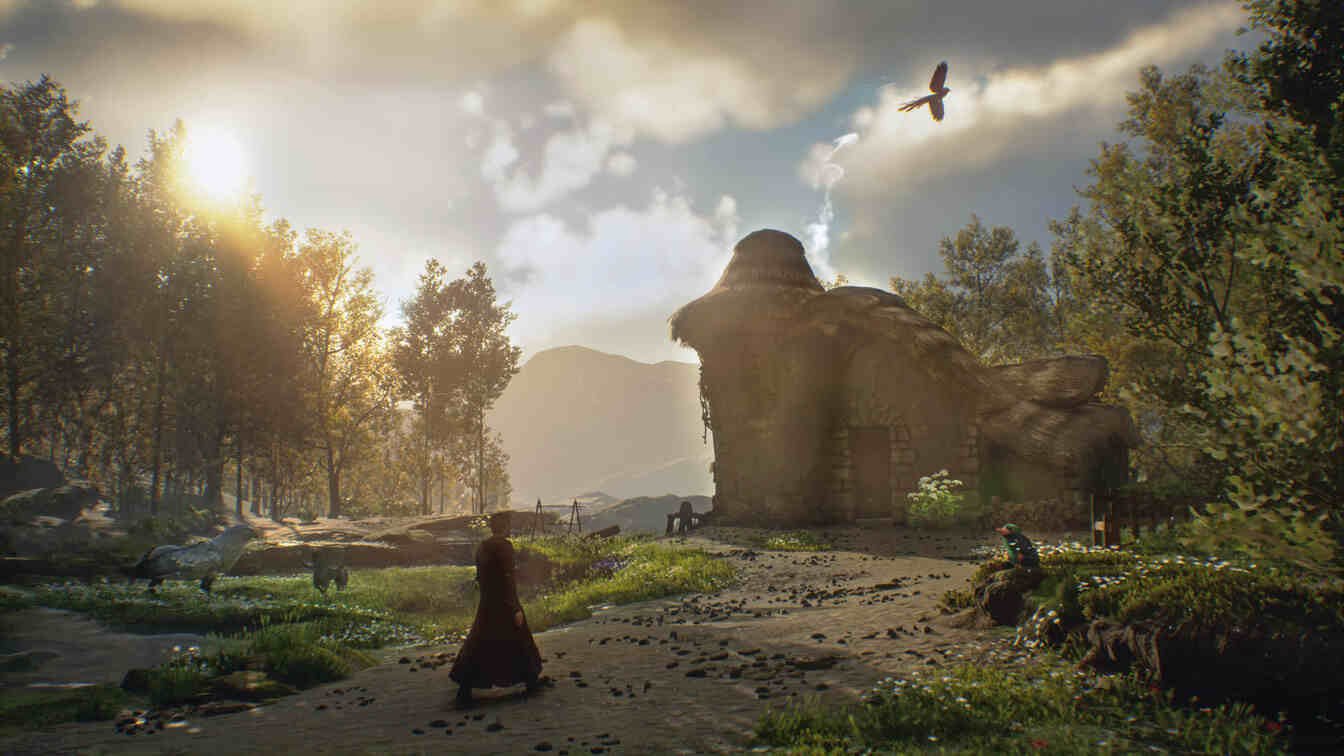 Hogwarts Legacy: How to Get & Catch Unicorn
First, you will need to have the right set of spells and tools to be able to capture a unicorn. To unlock all the necessary items, you will need to ensure that you complete the 23rd quest. This ensures that you have unlocked all of the necessary items and spells. It can be a hassle to find the right tools, but we have listed them below to make it easier.
Spells needed to obtain a unicorn
Levioso: This spell allows you to levitate objects and can be helpful to capture beasts.
Disillusionment: You can use this spell to make yourself invisible to your surroundings. This can help you approach the unicorns.
Items needed to obtain a unicorn
Nab-sack: This item allows you to capture beasts. You can get this item after completing The Elf, The Nab Sack, and The Loom quest.
Once you have all the necessary spells and items ready, equip them to your Spell Diamond. Now, it's time to locate a unicorn. You will be able to spot them in the forbidden forest, near a unicorn den. There is one den behind the mountain in Hogsmeade Valley, in the forbidden forest. Once you spot a unicorn, you will need to be very sneaky to get close to it. You can simply use the disillusionment spell on yourself and slowly approach the unicorn.
When you are close enough to the beast, use the spell Levioso on it. This spell will make the beast levitate, and will not allow it to escape. Once you levitate the unicorn, you can approach it and use the nab-sack. A small, timed mini-game will pop up, and matching all the right buttons on time will allow you to capture the beast. Well, you now own a unicorn in Hogwarts Legacy. We hope this article helped you capture the unicorn, and for more guides like this, visit Digistatement.