Hogwarts Legacy is an action-adventure RPG. Likewise, it is a game that has many elements that are popular in the genre. A unique gameplay element that you can find in games like this is the Day and Night cycle. Since Hogwarts Legacy is a new game, you may not be familiar with all the features as well as game controls. There are unique gameplay elements that require you to follow specific steps. In case you are wondering how you can change the day and night cycle in the game, you have come to the right place. This article is therefore regarding how to alter time & change the night/day cycle in Hogwarts Legacy.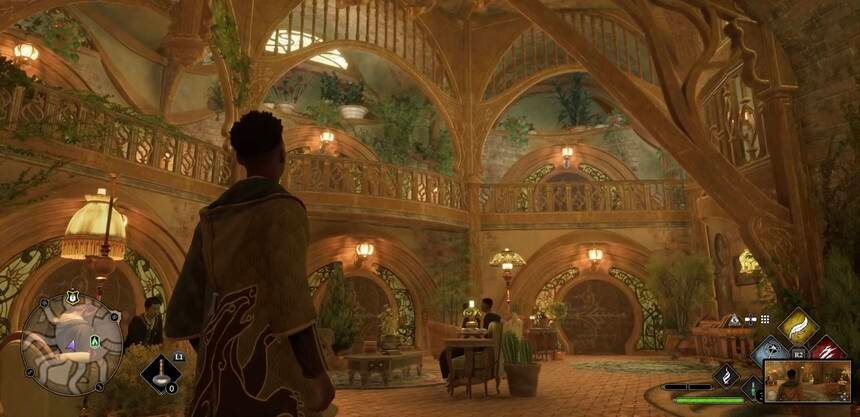 What is the advantage of changing time?
In Hogwarts Legacy, the day and night cycle is a feature of the game world. It affects the behavior of some creatures and NPCs, as well as changes the appearance of the environment. The cycle is meant to add an element of realism to the game and give players a sense of the passage of time as they explore the wizarding world. Anyways, you have the option to change the day/night cycle whenever you want. This means that you do not have to wait for the in-game day and night cycle to change eventually. It is a very useful gameplay mechanic. Additionally, there are no drawbacks to using this mechanic as it is available to use anywhere in the game. In order to find out the steps on how you can do this, you can follow the steps given below.
Hogwarts Legacy: How to alter Time & Change Night/Day?
Here are the required steps –
First and foremost, open the World Map in Hogwarts Legacy. If you are using a PS5 controller, pressing the touchpad brings the World Map.
Now, you will notice the "Wait" Button in the bottom right of the screen. Press the R3 or the Right Stick on your controller to access this button.
After this, a confirmation menu will appear. Select Yes.
Once confirmed, you will be able to advance the time and change the night/day. Also, you can repeat this process until you get your desired time.
This was an article regarding how to alter time as well as change night or day in Hogwarts Legacy. In addition to this article, you can also check out other guides on the game by following Digistatement.