Folks will be happy to know that Hogwarts Legacy features several difficulty settings. This will allow you to enjoy the game at your own pace. Higher difficulty means that enemies will be powerful and challenging to duel with. This is best for people who want some challenge in the game. Casual players can opt for lower-difficulty options to have a more relaxed experience. But, most people don't know how to change or select the difficulty in the game. So, if you are also looking for more information on this topic, then you have come to the right place.
Hogwarts Legacy is an open-world RPG that allows you to delve deeper into the wizarding world. Players will be able to explore not only Hogwarts Castle but also a lot of other surrounding areas. So, this is your chance if you ever wanted to visit the Hogsmeade village or the Forbidden Forest. Folks will also get to attend magic classes and learn new spells. These spells will come in handy when you come across enemies. Now, your choice of Difficulty Setting in the game will drastically affect your gameplay. As we mentioned before, you can choose this option according to your playstyle.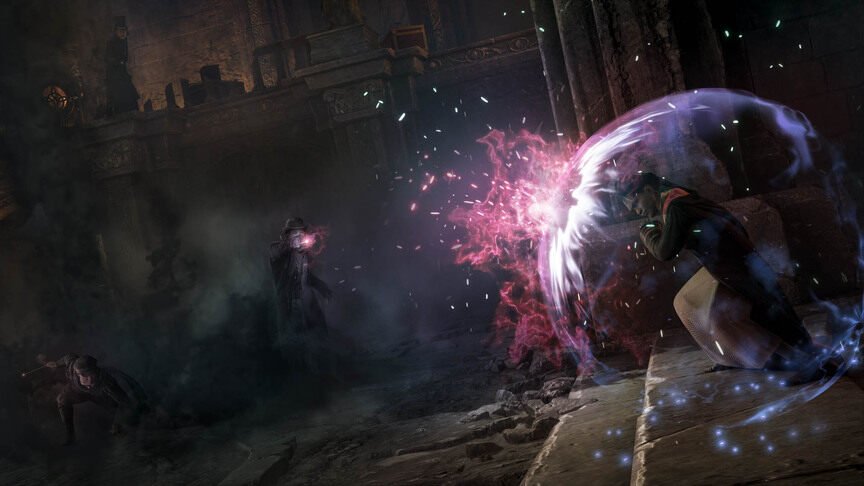 Hogwarts Legacy: How to change Difficulty Settings?
You will need to set the Difficulty Setting of your playthrough during the Character Customization scene. Here, on the Finalize Your Character option, you have to select your preferred difficulty. But, what if you want to change the difficulty setting after this? Well, if you are not satisfied with your preferred difficulty setting during your gameplay, all you have to do is go to the Main Menu and click on Settings. Now, head over to the Gameplay Options tab and then change the difficulty from the Difficulty option.
Players will have four Difficulty choices in Hogwarts Legacy- Story, Easy, Normal, and Hard. As the name suggests, the Story and Easy options are for people who are new to the open-world RPG genre. If you choose these options, then the enemies will be few and easy. This means that you will be able to focus on the story without having to worry about experience and enemies. The Normal difficulty setting is for folks who want a little bit of challenge but nothing too hard. On the other hand, the game will punish you for every little mistake in the Hard setting. Now that you know how to change these settings, we hope your journey in the Hogwarts wizardry world goes smooth. Well, this brings us to the end of this article. Stay tuned to Digi Statement for more such gaming guides.