A lot of people waiting for Hogwarts Legacy are wondering if the game will have a Romance option. Since it is an open-world RPG, it is not too much to expect from the game. Most role-playing games allow the players to maintain different types of relationships with other NPCs. So, people are expecting the game to have this feature because the devs have teased about a relationship status feature through the trailers. So, if you are also wondering if you will be able to romance other characters in Hogwarts Legacy or not, then you have come to the right place.
Hogwarts Legacy is one of the most anticipated games of 2023. The huge Harry Potter fandom is also one of the reasons behind this. Although the game does not have any direct connections with the HP series, it is still based in the same universe. Players will be able to freely explore Hogwarts Castle and also attend magic lessons. You will learn all sorts of spells here that will come in handy during battles. Players will also be able to befriend other NPCs in the game. But, this leads to a question- will you be able to form romantic relationships in the game?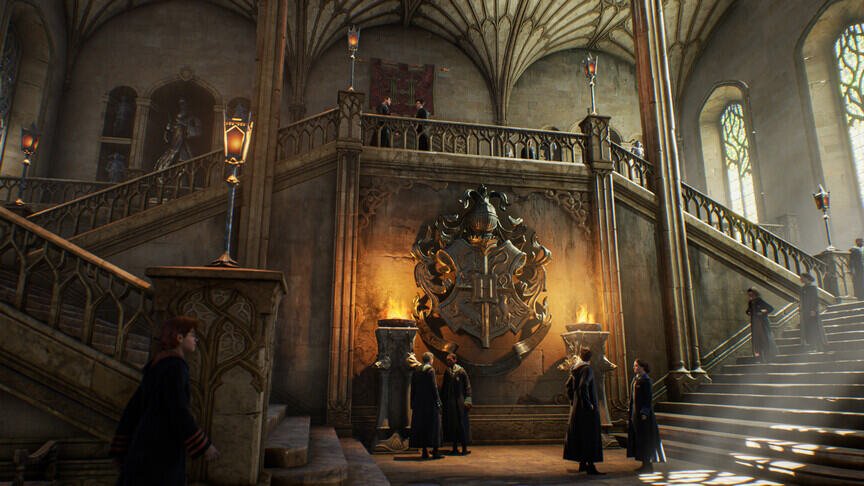 Hogwarts Legacy: Can you romance other students (boys/girls)?
Well, the devs have not yet confirmed if the players will have a Romance Option in Hogwarts Legacy. Though, they have announced that the players will be able to form relationships with other students and companions. But, at the moment, it looks like these relationships are only limited to friendship. People are already discussing this topic everywhere. Everyone has a different opinion about whether the Hogwarts Legacy should have a romance option or not. Now, we need to note that the main cast of the Harry Potter series did get into romantic relationships when they were in school.
So, it is possible that the devs might implement this feature into Hogwarts Legacy as well. Though, you will definitely be able to befriend people from other houses. The devs have revealed some companions that players will be able to form a friendship with. These characters will give you optional quests that will affect your relationship with them. For example, Sebastian Swallow is a member of the Slytherin House. If you befriend this character, he will give you a quest where you have the choice to either accept or reject the Dark Arts. This is all that we currently know about the relationship status' in Hogwarts Legacy. We will update our article once we fetch more information on the same. So, stay tuned to Digi Statement.