Watching the cursor on your screen even when using a controller is very annoying. While most video games allow you to switch from one element to another when using a controller, some games don't. Hogwarts Legacy players are wondering if they can disable the mouse cursor on PC as well. Cursor is a useful tool for pointing and clicking. But, it becomes annoying when you don't wish to use or see it. Players have been searching the settings for the right option. But so far, they have been unsuccessful. So, if you are also looking for more information on this topic, then you have come to the right place.
Hogwarts Legacy is an amazing open-world RPG. Folks across the platform are already enjoying the game. Currently, the game is available on PC, PS5, and Xbox Series X/S. Since Hogwarts Legacy also has full controller support, you can play the game on your PC without having to use a keyboard and mouse. Just connect your controller and sit back. But, folks have one issue that has been troubling them. The cursor does not disappear even after you connect your controller. Now, this might not be a big deal for others, but it is very distracting when you're using your controller to play the game.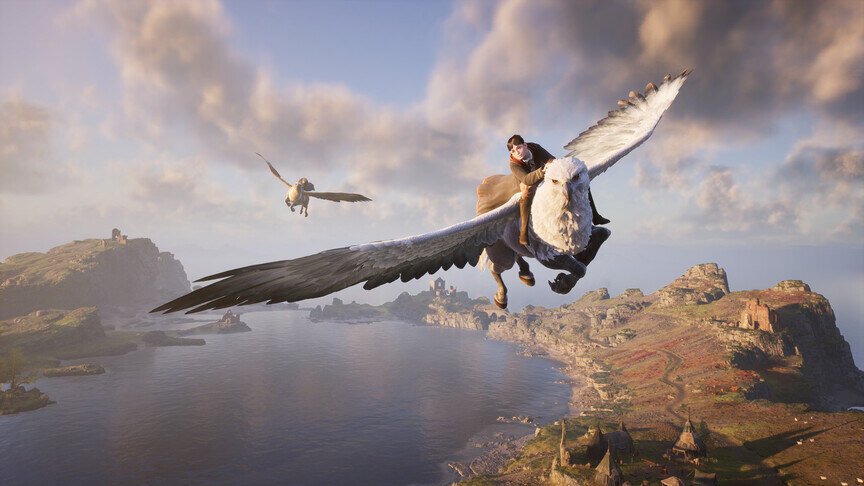 Hogwarts Legacy: Can you disable Mouse Cursor on PC?
Unfortunately, you cannot disable the mouse cursor on PC while playing Hogwarts Legacy. This is rather disappointing because the game has so many features and the devs decided to not add something as basic as this. Moreover, this issue is not limited to PC users. Folks who are playing Hogwarts Legacy on PS5 and Xbox Series X need to use their analog sticks to move a cursor around in the game's menu. This is time taking, frustrating, and quite inefficient. That's why most people are quite unhappy and wish the devs to remove it.
Now, the devs have not yet responded to this question. So, we cannot claim that they will add a "disable cursor" option in the settings. But, it is possible that they allow this in the future. After all, the main goal is to let the players enjoy the game and not worry about having a cursor in the middle of the screen while using a controller. But with all the bugs and errors that Hogwarts Legacy currently has, it is possible that this option might take a considerable time to roll out (if it even does). Well, stay tuned to Digi Statement for more updates and gaming guides.