Hogwarts Legacy, the highly anticipated video game that immerses players in the magical world of Wizardry comes with a significant performance cost. While the game boasts stunning graphics and visuals, it, unfortunately, falls short in terms of smooth gameplay. To assist you in optimizing your gaming experience, we have compiled a list of the best settings for Hogwarts Legacy. By adjusting these settings, you can enhance your gameplay and enjoy the beauty of the game to its fullest potential.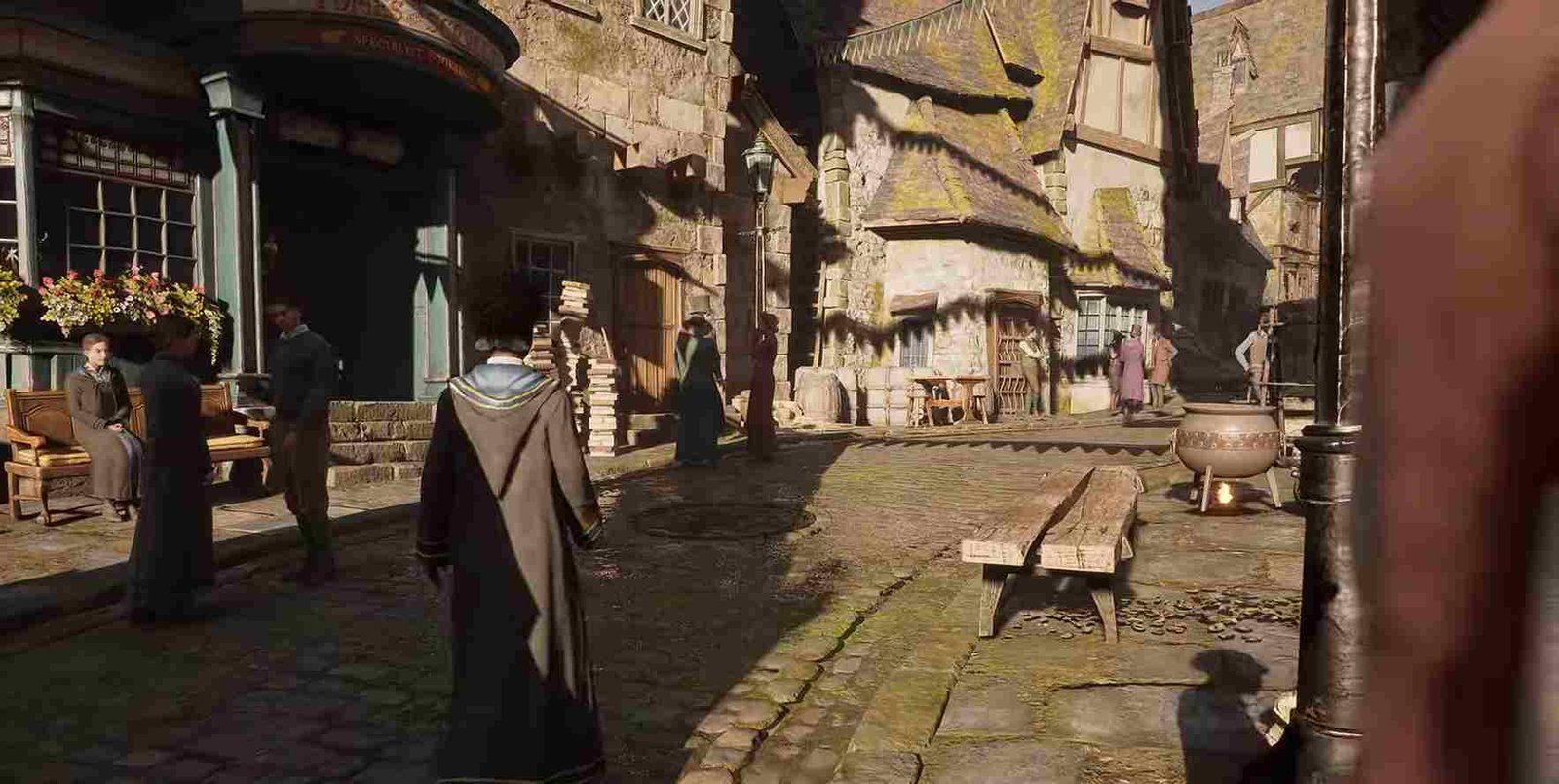 Hogwarts Legacy, a third-person action game, demands top-notch hardware to ensure an immersive and engaging gameplay experience. With its unique combat mechanics infused with magic and spells, the game can be quite intense, making a stable framerate and smooth gameplay essential. Therefore, it's crucial to maintain good performance and avoid any performance-related issues to fully enjoy the game. Listed below are all the best settings for each visual setting ensuring High FPS and low input lag. Check it out.
Hogwarts Legacy: Best Settings for High FPS & Low Input Lag
To tweak these settings, you need to pause the game and head over to the "Display options" tab, under this option, make the following changes,
Anti-aliasing – Set this to either "TAA High" or "DLAA"
Upscale options – If you have the choice to choose between "DLSS" and "FSR", make sure to choose DLSS. However, if the choice isn't available, then sticking with FSR is the optimal choice.
Depth of Field – This feature has no impact on performance. Therefore, you can set it to "ON"
Effects Quality – For this option, you can choose the "Medium" option. However, if you have a powerful GPU then you can opt for the "High" settings.
Material quality – This doesn't strain the performance of the game much, so you can set it to "Ultra".
Fog Quality – This controls the volumetric effects in the game and has a negligible effect on performance. So you can set this to either "High" or "Ultra"
Sky Quality – Controls the volumetric clouds in the game. Setting it to "medium" is the optimal option to choose.
Foliage quality – This one is a demanding visual feature. So if you have a powerful GPU, set this to High. However, for most players, the "Medium" option will be the ideal choice
Post Processing Quality – Setting it to either "Medium" or "High" will be the optimal choice.
Shadow Quality – This does not use much processing power so you can set it to "High"
Texture Quality – Texture quality depends upon your GPU and its VRAM, Therefore the optimal setting for this option is subjective for each player. However, Medium to High should work just fine
View Distance Quality – You can set this to either "Medium" or "High". Players should avoid the "Low" or "Ultra" Settings for this feature.
Population Quality – Determines the quality of the NPCs that populate the game environment. The "Medium" option is optimal for this feature.
Ray Tracing – For optimal performance and high frame rates, we recommend turning this setting OFF.
And those are the best settings to boost Frame rates and lower input lag in Hogwarts Legacy. With these settings, you are sure to receive a higher frame rate than using any preset quality options. With that, we have come to the end of this guide. We hope you found it helpful in boosting your FPS and enhancing your gaming experience. Follow Digistatement for more guides like this one.
Related post,
Hogwarts Legacy: How to get Kelpie Robe