Durahealth Containers is one of the items that you can use to your advantage while progressing in the High on Life game. This isn't one of the necessary items that you should get, but still, it would only help you to get through the battles easier. Carry on reading this guide to find out how to get Durahealth Containers in High on Life.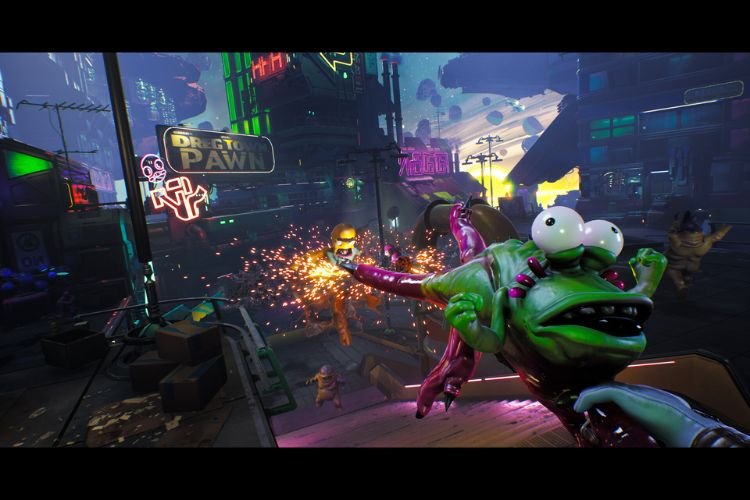 Durahealth Containers, as the name suggests, are the items that will help you increase the maximum HP of your character. By default, the maximum HP of a player is 120. Apart from it, you also have armor with its respective health. Although for the most part, the default HP is enough, if you battle tough enemies, you should be well-equipped. Durahealth Containers increase the maximum HP of your character by 10 points every time. It means that the maximum HP will hit 130 when you will use Durahealth Container for the first time, 140 for the second time, and so on. Now that you know enough about Durahealth Containers, let's see how to get them in the game.
How to get Durahealth Containers in High on Life
Durahealth Containers can easily be purchased from various pawn shops present on different planets in the game. You will be encountering Pawn Shops a lot of time during your in-game progression. Now, not every Pawn Shop will be having Durahealth Containers listed as a sellable item, but you will be getting a chance to buy them whatsoever if you are lucky. After you have bought and used the Durahealth Containers, you will be able to increase your maximum HP in the game. It can be difficult for some players to buy this item from a Pawn shop as they cost 1000 Pesos, which is a quite higher amount than other purchasable items. So, keep completing missions and bounties in the game to earn more currency to spend on such items.
So, this brings us to the end of this guide. It was everything about getting Durahealth Containers in High on Life. If you found this guide helpful, share it with your friends.
Related: High On Life Stuck on Signing In Screen Issue: Is there any fix yet?