Hi-Fi Rush is the recently released cartoony action-adventure game from Tango Gameworks and Bethesda Softworks. This game has arrived on Xbox and PC platforms and has gained the attention of many. But unfortunately, there are some players who are facing the game not launching, crashing, and stuttering issues. If you are also facing such issues while playing this game on PC, then you have come to the right place. Carry on reading this guide to learn how to fix Hi-Fi Rush Crashing, Not Launching Issues on PC.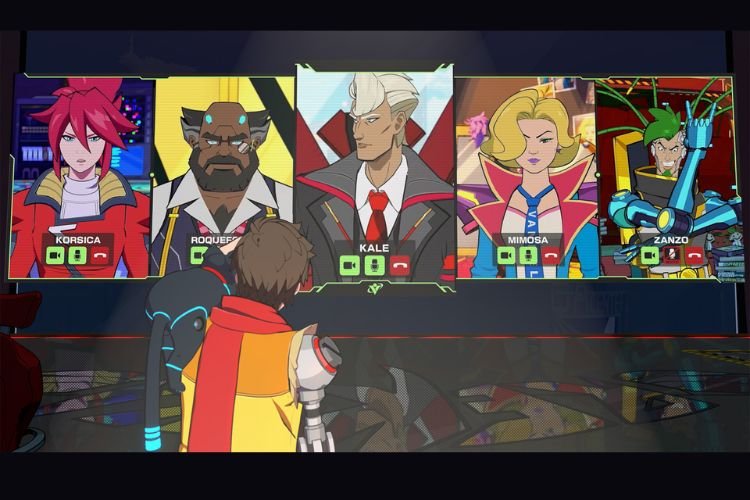 Fix: Hi-Fi Rush Crashing, Not Launching, Stuttering & Freezing Issue On PC
1) Verify Game Files
Verifying game files through Steam is a tried and tested method that has resolved the game not launching or crashing issues for many games. So, you can try verifying game files through Steam in the case of Hi-Fi Rush too. Doing it will reinstall the missing or corrupted game files that might be causing this issue. To verify game files via Steam, open Steam, go to Library, right-click on Hi-Fi Rush, and select Properties. Under the Local Files tab, select the "Verify Integrity of Game Files" option.
2) Unplug the unnecessary devices
If you have connected some unnecessary devices to your PC like an extra controller, gamepad, or any USB Dongle, then make sure to disconnect them. Disconnecting external devices or controllers has resolved the crashing issue for many players. Once the game starts working smoothly, you can connect such devices back again.

3) Launch the game as an administrator
If you are still facing this issue, then you must head to the game installation folder and try launching the game via the .exe file. To find the game installation folder, go to Steam > Library > Hi-Fi Rush (Right-click) > Manage > Browse Local Files. Once you are in the game directory, find the game's .exe file, right-click on it, and click on "Run as Administrator".
4) Run the game on Dedicated Graphics Card
If you are using a gaming laptop to play this game, you should make sure to run the game on the dedicated Graphics Card. For that, follow these steps:
Type Graphics Settings in the Windows Search bar and select the first result.
Click on browse and head to the game installation folder (C Drive > Users > Program Files (x86) > Steam > steamapps > common > Hi-Fi Rush)
Select the game's .exe file and add it to the list.
Finally, find the game in the list, click on Options, check "High-Performance" and save.
After performing these steps, try launching the game and see if the issue is resolved.
5) Close overclocking apps
Disabling overclocking apps can also be effective in fixing crashing issues. To do that, open the Task Manager and disable apps such as MSI Afterburner, Rivatuner, etc. Also, disable resource-hogging apps. For this, go to the CPU column under the Processes tab on your Task Manager to check which application is using the most resources and disable it. Don't forget to disable overlay apps like Discord, Steam, Loom, etc.
6) Update Windows & GPU Drivers
If you are facing crashing issues in a game, then it might be due to your system being outdated. Your outdated GPU drivers can also be the root cause. So, make sure that your Windows OS is updated to its latest version along with your GPU drivers.
7) Reinstall game
If none of the methods worked for you, then consider reinstalling Hi-Fi Rush. After a fresh installation, the chances of running into issues are very less.
This brings us to the end of this guide. It was everything about fixing the crashing and not launching issues of Hi-Fi Rush. If you found it helpful, share it with your friends.
Related: Hi-Fi Rush: How to Transfer Game Pass Save Data to Steam?