Steam Deck is the recently launched handheld video game console. As the name suggests, this console lets you play a majority of games that are available on Steam. Steam is a video game digital distribution service that is preferred by almost every video game publisher who is planning to launch a game on the PC platform. So, whenever a particular game gets released on Steam, Steam Deck owners start wondering whether it will be available on Deck or not. Having said that, there are many Deliver Us Mars fans who wonder whether it would be compatible with Steam Deck or not. If you also wonder the same, then you are at the right place. Here are all the compatibility details of Deliver Us Mars on Steam Deck.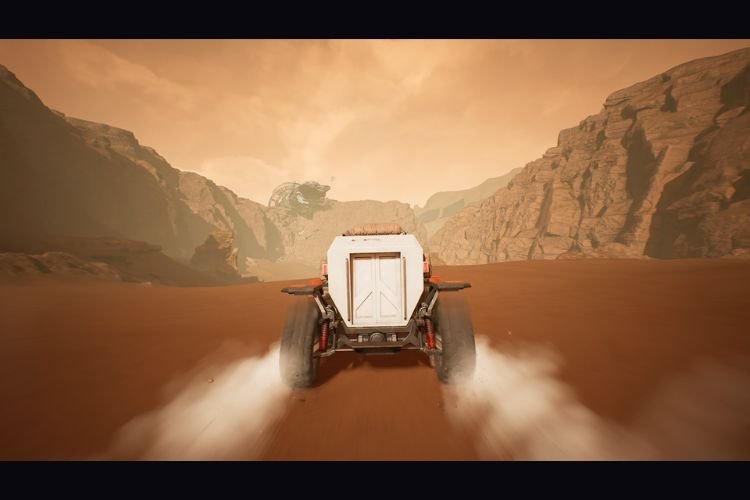 Deliver Us Mars is the recently released sequel to the 2018-released game, Deliver Us The Moon. This game takes you 10 years down the line in the series where you are supposed to save the human race. You are tasked to bring back the ARK colony ships from the mysterious Outward who has stolen them. You will be experiencing mixed emotions while playing this game. Coming back to our main topic, here is everything about this game's compatibility with Steam Deck.
Deliver Us Mars Steam Deck Compatibility
As mentioned earlier, Deliver Us Mars is a recently released game. Being a brand-new title, there is currently no official confirmation or news that whether this game would be fully compatible with Steam Deck or not. However, the developers are not completely denying the compatibility of this game on Deck. Back in Jan 2023, the developers mentioned that they are aiming to verify this game on Steam Deck by the time it gets fully released. But, official Deck Verification is not provided as of now. However, you can play the game on your handheld console as many players have tried the same and were successful in running it without any issues.
Anyways, we are quite sure that official Steam Deck compatibility will be provided for this game soon. So, if the devs announce anything related to this topic, DigiStatement will surely inform you about the same. This brings us to the end of this guide. It was everything about the compatibility of Deliver Us Mars on Steam Deck. If you found this guide helpful, share it with your friends.
Related: How many GB is Deliver Us Mars is on PC, PS4, PS5, Xbox One, & Xbox Series X/S?