Half-Life is one of the most popular first-person shooter game series, which is developed and published by Valve. The first game in the Half-Life series was launched back in 1998, which combined shooting combat, puzzles, and storytelling and gathered a significant fan base. Following the critical and commercial success of Half-Life, Valve released the second installment in the series, named – Half-Life 2 in 2004. And yet again, gamers loved Half-Life 2, and in 2004, the title won over 35 Game of the Year awards.
After Half-Life 2 release, in 2006, Valve announced a trilogy of episodic games that would continue the Half-Life 2 story.  Gabe Logan Newell, the co-founder of Valve, considered Half-Life 2 trilogy equivalent of Half-Life 3, that's why Valve didn't release Half-Life 3 back in 2006.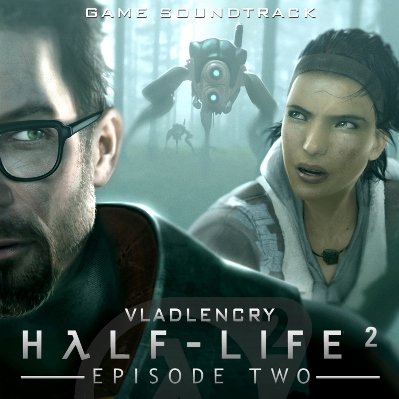 Last part of Half-Life 2 trilogy, that is, Half-Life 2: Episode 2 was released in 2007. And after a really long period of 11 years, Valve announced Half-Life: Alyx, which was launched globally in March 2020.
Half-Life: Alyx is a virtual reality (VR) based game that supports all major VR headsets on Microsoft Windows-based computers. The VR title is a prequel to Half-Life 2, where the player controls Alyx as she and her father Eli establish the resistance against the Combine in City 17.
Now the question arises, is Valve working on the next Half-Life sequel? Is Half-Life 3 coming out? Well, here, we will be answering all these questions.
Half-Life 3 Release Date – (Is it even releasing?)
First thing first, what's the release date for Half-Life 3? Well, the release date for Half-Life 3 hasn't been announced yet by Valve. Some experts are not sure even if Valve is planning to release the sequel or not. If yes, will it be named Half-Life 3 or Half-Life 2: Episode 3.
According to us, Valve will go with Half-Life 3, considering a long gap after the arrival of Half-Life 2: Episode 2. but, some reports also suggest that Valve is planning to release Half-Life 3 trilogy, a collection of three episode-based games, as we have seen in Half-Life 2.
Back in 2006, with the release of Half-Life 2 trilogy, Newell said that the approach would allow Valve to release products more quickly after the six-year Half-Life 2 development. This statement again supports Half-Life 3 trilogy. But, nothing can be said, as Valve hasn't stated any details officially yet.
So, this is the story of Half-Life 3 so far. There is a possibility that Valve has already started working on Half-Life 3, but it's hard to expect the release in 2020 if the launch of recently arrived Half-Life: Alyx is considered.
Well, that's all, what are you expecting with the Half-Life 3? Let us know in the comments section below.