Welcome back gamers to a brand new article, hope all of you having a great day of gaming. Today we will be discussing a brand new game that has already got the gaming world on its toes even before its official release. It is none other than Gundam Evolution. This game is largely dependent on team communication and proper coordination which will give one team an edge over the other. So, you definitely need to know how to use voice chat in the game, right? Stay with us and we will be discussing everything about voice chat within the game.
About Gundam Evolution
Gundam Evolution is a brand new game that is still on a closed network test and is yet to be officially launched for all. You can go to the official website and apply for the network test, where you can get an early glimpse of the game. For now, testing is live in Steam, on PC only.  In the game, you can choose one of the 12 mobile suits as your character, from across the Gundam Universe. The game involves high-intensity fights between two teams with 6 players to complete their objectives. It contains a variety of unique challenges that involve planning and executing strong defensive and offensive strategies to claim victory.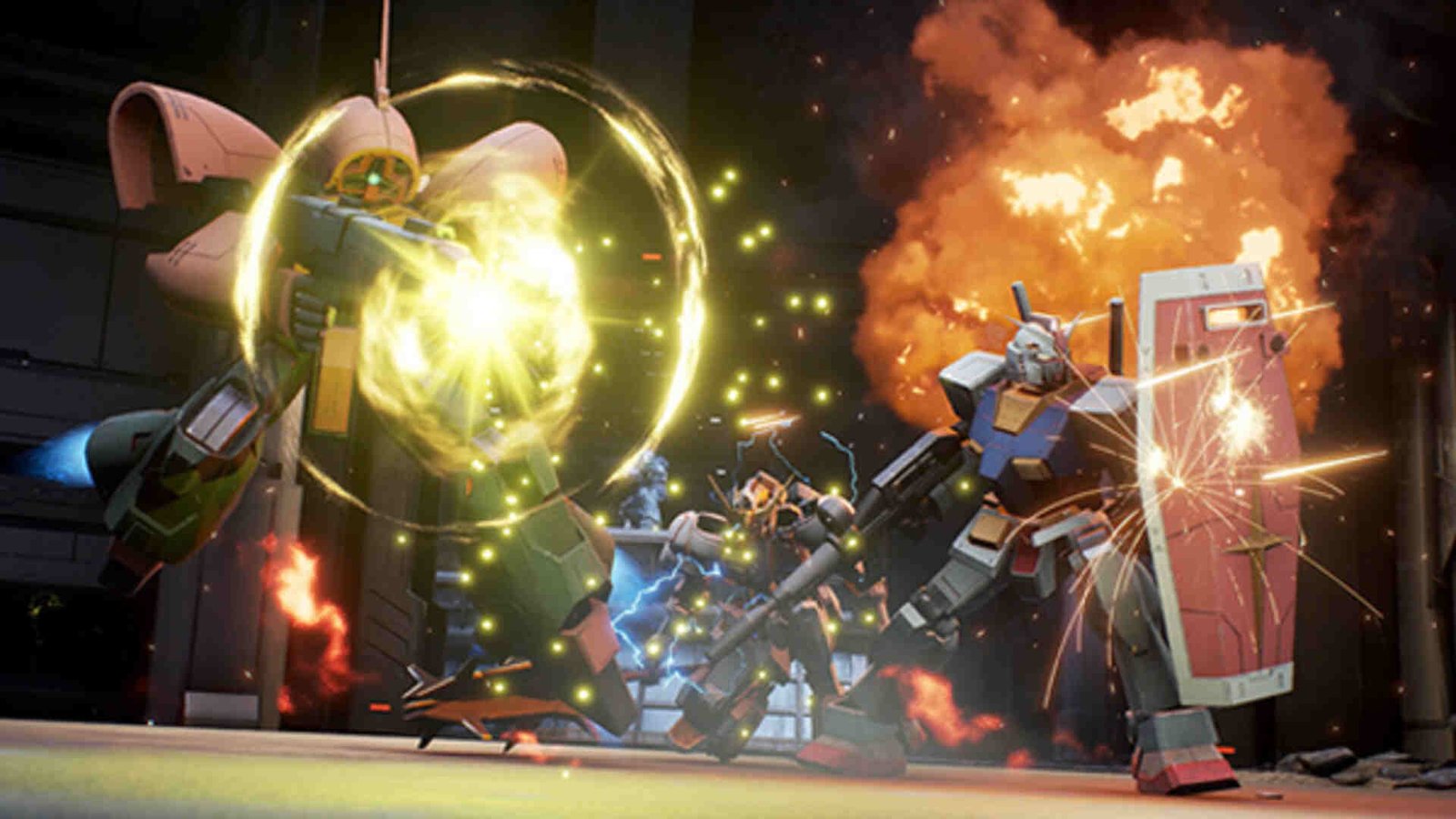 Voice chat details on Gundam Evolution
Like other multiplayer games, Gundam Evolution provides an effective in-game voice chat system, which can easily be used to communicate with other team members. The game provides two types of voice chat options, each providing different types of features.
Push to talk:- Push-to-talk is the default voice chat option within the game. One has to press and hold the configured key to enable the voice chat.
Open Mic:- In this type, the voice chat will automatically get turned on after detecting a specific amount of input from your mic. You can use the configured key to turn it off or on.
To find out whether your voice chat is perfectly working or not, you can try the following tips.
When you are in battle, you can check the voice chat icon by looking at the upper left corner of the screen. You will find a speaker symbol with your name beside it. If you find it, then you will be sure that your voice is audible to your teammates.
You can also check it on the chat management screen. To open the chat management screen, press the configured key. From there, you will be able to switch between Party Chat and Team Chat. You can also mute any specific player and even your whole team. But, if you are playing a team game like this, you should always keep your chat on and communicate with your team members.
If you need to configure your Voice settings in the game, you can also do so by opening the Options Menu that is present in the upper right corner of the screen. Then select Settings. Now go to Sound Settings and you can tweak any voice settings according to your liking.
Hope you liked our article and found it helpful. Do come back for more. Happy Gaming!