Smartphones these days offer many ways to unlock endless possibilities that were not possible earlier. Rooting actually does that for you. Well, you need to unlock the bootloader first if you want to root your device. The bootloader is actually the firmware partition that controls the booting and running of the OS installed on the device. The process of rooting has these days become quite an easy task with the help of some tools and apps. Rooting in itself is a heck of a hassle which can also void your warranty and brick your phone permanently.
The amazing developer community support lets us easily root our Android devices. Huawei devices have an insane developer community that makes these devices available with tons of customizations and Custom ROMs. You can easily root these devices by just following a few simple steps. You need to unlock the bootloader of your device before thinking of flashing a ROM or rooting it. Today's article will cover everything that you need to know to easily unlock the bootloader of any Huawei/ Honor device.
Unlock Bootloader of Huawei/ Honor devices:
Rooting involves several steps and unlocking the bootloader is the most crucial of them. A bootloader is basically the file system present in the boot partition of the device that controls the booting of the OS in the device. An unlocked bootloader lets you modify the recovery of the device and install a different OS in the device. Further, you can also root your device after unlocking the bootloader.
Before starting with the steps given below, you need to take care of these few things given below:
Make sure you have taken a complete backup of your phone.
Install the working USB drivers for your device on your PC.
You should have at least 60% of the battery on your phone.
After ensuring that you have taken care of all these above things, you are good to go.
[Guide] How to unlock the bootloader of any Huawei/ Honor device: 
Unlocking the bootloader is not a task of a few minutes. It usually takes around 15 days for Huawei to give you permission to unlock your bootloader. Be Patient! You won't have to hurry up anything. Follow all these simple steps given below, and you will be good to go.
STEP 1 –
First of all, create a Huawei account if you don't have one. Go to this page and fill up all the required details and submit the form. You will get an activation link on your email, click on the link to activate your account.
STEP 2 –
After activating your account, move on to this page where you need to get the unlock code from Huawei. On this page, log in using your Huawei account credentials.
STEP 3 –
Accept the terms and agreements and start filling up the form with required details like device model, IMEI numbers, and other required fields. Submit the application and you will receive the code after around 15 days.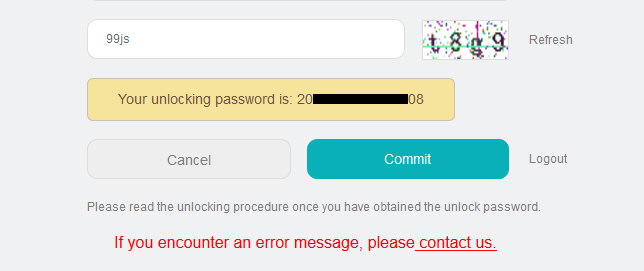 STEP 4 –
After getting the code, you will be ready to unlock your device. Download the USB device drivers for your phone and all the ADB and Fastboot drivers for your device from the links given below. Boot your device into Fastboot mode by simultaneously holding power and the volume down button.
---
---

STEP 5 –
Connect your device to the PC through a USB cable. After installing the ADB tools, open the platform-tools folder and right-click anywhere while holding the shift key to open the command prompt or Windows Powershell.
STEP 6 –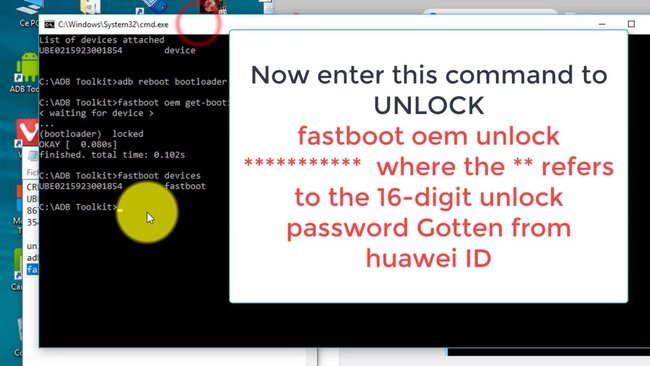 Type in the following commands given below in the terminal window.
fastboot oem unlock unlock code
Replace the unlock code with your code which you got. Once done, press Enter. It will automatically unlock the bootloader of your device. After that type fastboot reboot to boot into the device.
Well, you are now done with almost everything. Now you can easily flash a custom recovery on your device like TWRP and using that to flash Magisk to root your device. As easy as that, you can unlock the bootloader and root your Huawei/ Honor easily with all these steps given above.
Stay tuned for further updates on unlocking the bootloader of any Huawei/ Honor device. Also, share this article with all those people who had been wanting to unlock their bootloaders.
---
---
SEE ALSO: