Rockstar game never ceases to amaze us when it comes to the quality of the content in their games especially GTA Online. Players will always find a reason to jump back into the game for new additional weapons, vehicles, roleplay missions, and many more, and the Contracts DLC brought it to a new level when it comes to a new pack of vehicles, weapons, and lastly Dr. Dre himself, which is amazing. You can talk to Dr. Dre in the game and he has his own missions that you can complete to gain greater rewards and unlock further contract missions. Read on more to know how to start Dr. Dre missions in GTA 5 Online Contracts DLC.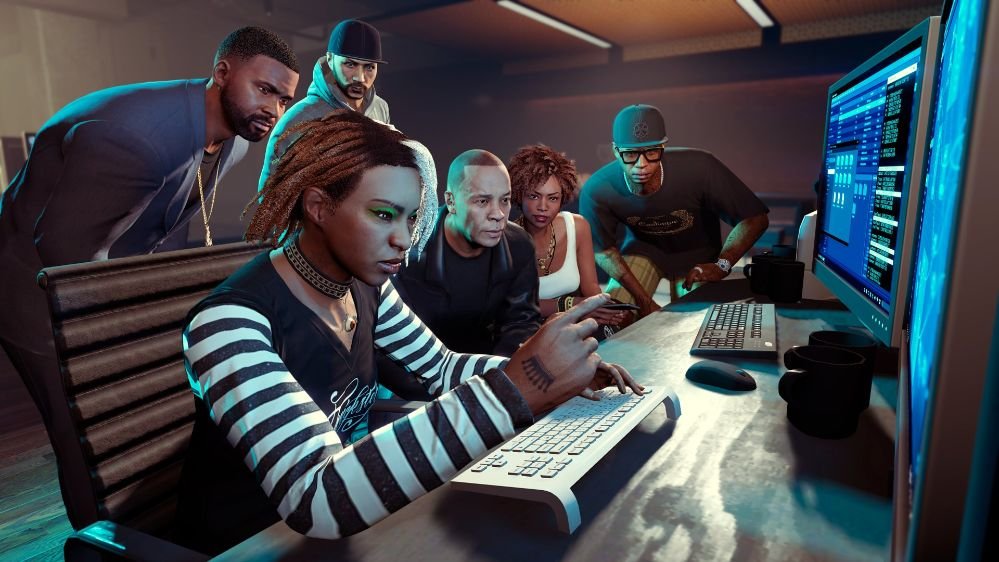 How to start Dr. Dre Missions in the Contracts DLC
In the Contracts DLC, you can work with Dr. Dre as a potential client, he has certain jobs that you can do to earn a significant amount of money. Dr. Dre's missions can only be triggered after you've bought the agency and you'll get to know how Frankin and Dr. Dre get acquainted after some time. Here's how you can start Dr. Dre's mission, just follow the steps below and you'll be able to do his missions easily.
Open the iFruit app and in your browser, go to eyefind.info and then click on the "Money and Services" tab there and buy one of the four agency buildings.
Once you've bought the building, head to it and you'll see a cutscene. After the cutscene is over, head to your own office in the building by climbing the stairs above and passing through franklin's office.
From there, just beside Franklin's office, you'll see your office, access the computer. However, make sure to play the game in the public session to avoid being targeted and do missions safely.
After accessing the computer, you'll be able to see missions on the screen, two security contract missions, and other missions.
Once you've completed all the security contract missions, you'll get a call from Franklin telling you to head to the golf course and is indicated by the "F" icon on the map. After getting there, you will be greeted with a cutscene where you'll be meeting Dr. Dre himself.
By completing the mission, you'll get $9630 and a cooldown of a couple of minutes until you'll get another phone call from Franklin, telling you to get back to the office and after a cutscene, you'll get another mission. You can again play this mission through the laptop inside your office and get started on finding Dr. Dre's phone. Simply repeat the sequence of doing missions and you'll complete all of them in no time.
Stay tuned for more updates at Digistatement.