The Contract DLC of GTA 5 Online pays tribute to some of the original characters that were present in the story mode of the game such as Franklin, Lamar, and his adorable pet Chop. If you've played the single-player mode of GTA 5, you know how chop can be mischievous and adorable in some parts of the game. The Contract DLC of GTA 5 Online featured plenty of promising stuff like new weapons, vehicles, quality of life improvements, and additional contract missions where you can see familiar characters in GTA 5.
If you aren't feeling like doing missions and want to spend time with your adorable pup, you can easily do so and we'll explain how you can do it. Here's how you can pet Chop in GTA 5 Online Contract DLC.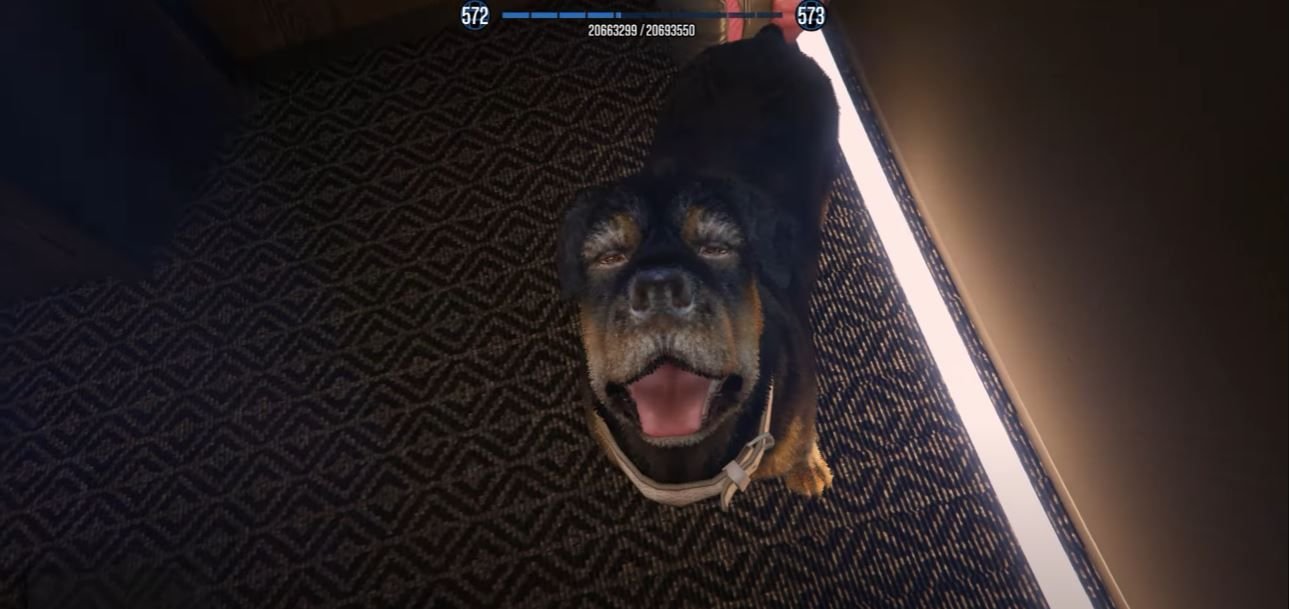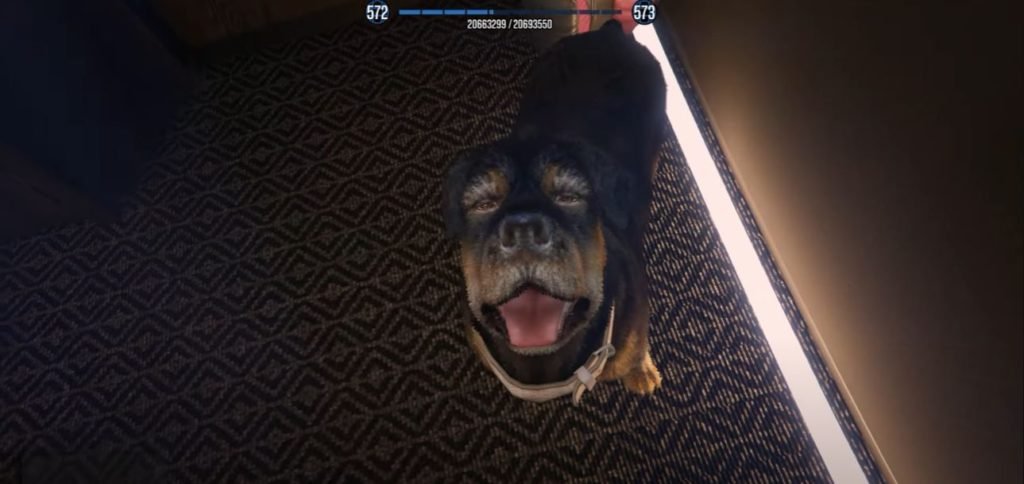 How to pet Chop in GTA 5 Online Contract DLC
After so many years since GTA 5 was released in 2013, and petting chop in story mode wasn't as diverse as in Contracts DLC. With its arrival, fans were blessed to be able to see the characters of GTA 5 present and doing well with their lives, including Chop. Naturally, you'll have to buy the agency building as it's mandatory to access any of the integral missions and activities of Contract DLC. After doing so, things will get easier and you'll be able to pet the notorious dog in GTA 5. Here's how you can pet him.
The good news is that you can pet Chop in the game, however, it will take a few tries from your end until you're able to do so. You have to make sure that he's in the specific position, and in order to do that, you have to exit the agency and head back in again to pet him. However, if you're playing with your friend, make sure that your friend doesn't enter the agency before you do as the location will not change and everyone will be in the same spot from before. Everyone should leave the agency and enter one after another.
If done right, you'll see Chop in the location, all you have to do is simply approach him and you'll get a prompt on the upper left side of the screen to pet him. You can pet him to your heart's content and play with him. Another interesting thing about Chop is that he'll also lay next to you when you're sleeping and several cool stuff that you'll be able to see in cutscenes, which is a welcoming addition to fans who loved the story mode of the game.
Stay tuned for more updates at Digistatement.