In a city that is filled with crime, interrogation becomes an essential element. Though it is not that necessary in the recently released Gotham Knights game, it can still help in drawing out some valuable information from criminals. But, in the game, the interrogation process is quite complicated for many players. If you also wonder how you can interrogate enemies in Gotham Knights, continue reading this article to learn how to do it.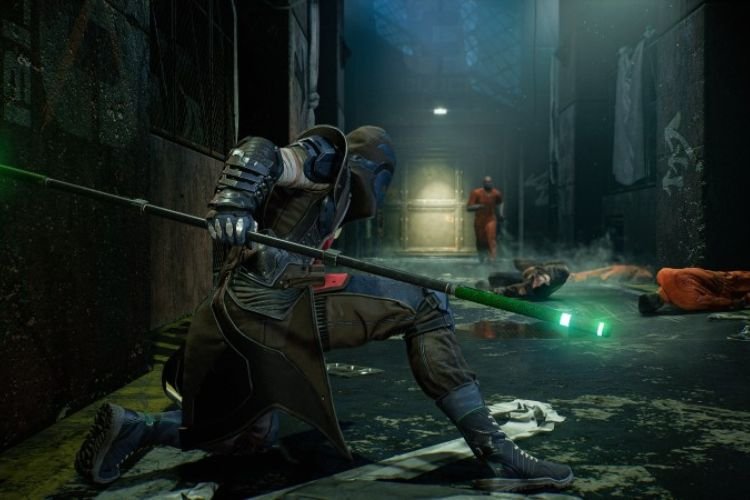 Interrogate Enemies in Gotham Knights
Interrogation is a quite helpful mechanic in Gotham Knights that can help you earn some ability points by completing side missions. Also, interrogating enemies can also help in progress story quests. So, without any further ado, here are some simple steps that you can follow to start interrogating the enemies:
1) Firstly, you have to look for clues regarding the enemies' positions.
2) Now, get closer to them such that they don't spot you. You have to take a stealthy approach to get closer to them.
3) Now that you are close enough to the enemies, get into AR mode to scan for threats. For that, you should press the 'Left D-Pad' while playing the game on Xbox Series X/S and PS5 and the 'X' key on a PC keyboard.
4) Now, rotate your camera using the reticle and focus on the targets in question.
5) When you will rotate the camera through enemies, you will see a '?' sign on top of the head of those who can be interrogated. Remember the ones who can be interrogated and those who cannot.
6) After finding out the interrogatable targets, you should now take down the non-interrogatable targets. Be careful not to be spotted while doing so. Keep taking them down until the main target (interrogatable) is cornered alone.
7) After he is cornered, beat him until his HP reaches the red zone.
8) After that, grab the enemy by pressing 'RT' on Xbox Series X/S, 'R2' on PlayStation 5, and 'Tab' on PC to lock them in place.
9) Finally, press the 'Y' key on Xbox Series X/S, '△' on PlayStation 5, and 'Q' on PC to interrogate the enemies for intel.
So, that is how an enemy can be interrogated in Gotham Knights. If you found this article of some help, don't forget to share it with your friends.