It doesn't take a genius to figure out the destructive impact the US-China trade war had over the two countries. Many products have been discontinued/banned in the respective nations. If I were to look at the issue from a tech enthusiasts point of view, it is really unpleasant. People have been left shy of lots of gadgets, hardware and software services that originate in the opposing country. Huawei and Honor are the most classic examples of that fallout. The two Chinese manufacturers have said NO to Google Mobile Services. However, a little deception can do everyone some good once in a while. XDA Developers have made an application called Googlefier. Essentially, this is the same as AutoRec and will address the issue of lack of Google Mobile Services on Honor and Huawei devices.
Googlefier by XDA developers 
In the past couple of years Huawei have significantly reduced their dependence on Google's Android  since the arrival of HarmonyOS. Huawei has been going strong and seems really not bothered. Harmony OS 2.0 signals just how comfortable they are in their own skin. But, the users who once on these devices had access to GMS, do occasionally miss it. So, a senior member at everyone's beloved XDA developers came up with a fix, called Googlefier. The minimum requirement as such here, is that your device must run EMUI 10/EMUI 10.1 or higher. But, here's the catch staying updated won't be of much help here. Meaning that Googlefier is not going to work on EMUI 11 devices.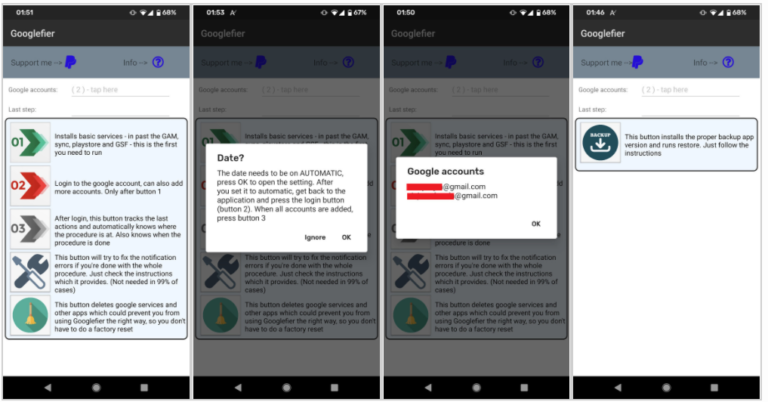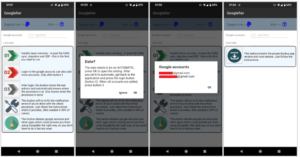 Well, then go ahead get yourselves the new Googlefier and enjoy Google Mobile Services alongside Huawei Mobile Services. Click here to download the XDA developers newest creation.