In God of War Ragnarok, you come across various kinds of armour that unlock several abilities for Kratos and Atreus. Well, sometimes these armours can be hard to get as you have to collect their pieces by exploring and solving different kinds of puzzles. But what's worse is that some players have reported that they aren't able to get their hands on one of Lunda's lost armour due to a bug. If you are also experiencing this issue, then carry on reading this article to know everything about the same.
God of War Ragnarok Lunda's Lost Armour Bug
When you are progressing ahead in the sixth chapter of this game, you will come across Lunda eventually. After interacting with Lunda, you accept the Favor in which she wants you to accept the Mysterious Orb. Alongside this orb, you might also want to unlock a great armour set by collecting the three pieces of Lunda's Lost Armour. These three pieces are (i) the Broken Belt (ii) the Broken Bracers, and (iii) the Broken Cuirass.
While searching for these lost pieces, players need to look at and interact with different chests present in the game. Finding the first two pieces of armour is quite easy for every player. It's the Broken Cuirass that is creating an issue. Well, many players who were facing difficulties in finding the lost pieces of this armour set are considering it as a bug in the game, whereas it is not. It's just tricky.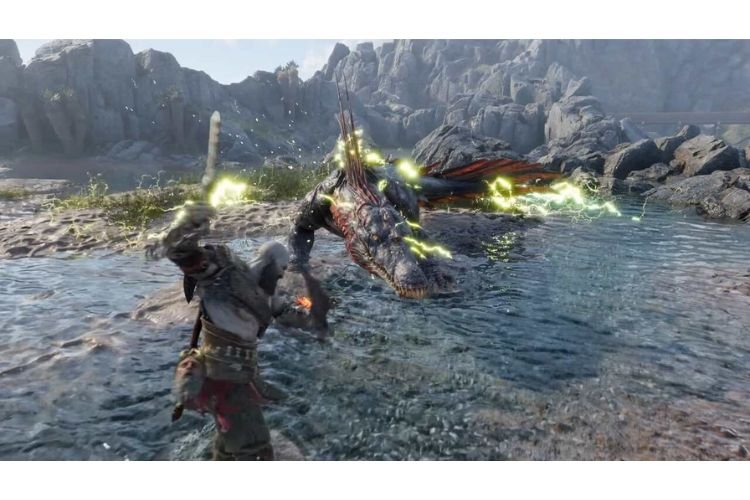 It seems that the missing pieces of Lunda's Lost Armour are spawned randomly in different chests, instead of the specified ones. The piece that you are not able to find might be present in some other chest. For instance, if you are unable to find the Broken Cuirass in Vanaheim, you might want to go back on your boat and search for it in some other places. In case you are missing a piece, you must go back to the area that you have not explored or the chest that you have not opened yet. Hence, this is not a bug in the game, but rather just a difficult piece to acquire.
So, this was everything about the God of War Ragnarok Lunda's Lost Armour Bug. If you found this article helpful, share it with your friends.