It is normal for a new game to encounter some unanticipated issues. God of War Ragnarok is the newly published action-adventure story mode game from Santa Monica Studios. Since the game is new, several issues have been encountered by players, thereby ruining the experience. One of the issues that players have run into is the no audio issue during cutscenes. If you have also experienced this issue while playing the game, then you are at the right place.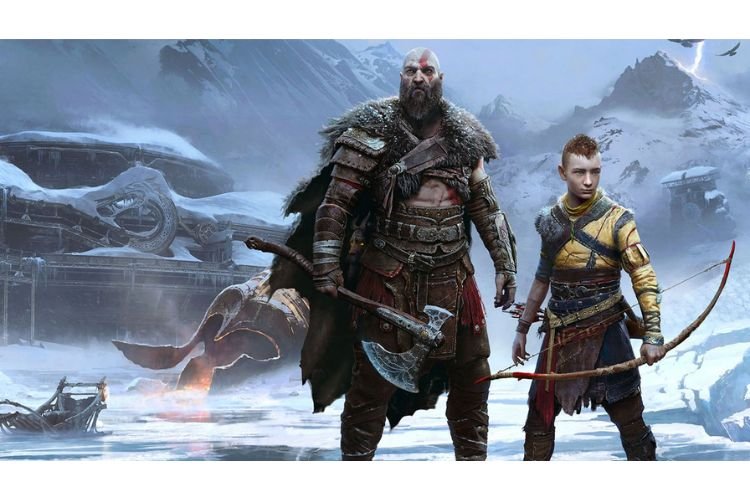 If you are a GoW fan, then you must be aware of the fact that GoW games are a combination of story and combat. While progressing ahead in the game, you also see many cutscenes that explain the story's details. For the players who like to experience the story mode of the game very closely, it is a curse to run into audio issues while watching cutscenes. Unfortunately, many GOW Ragnarok players are encountering such issues. Here is everything you need to know about.
God of War Ragnarok Audio Issues in Cutscenes
You can complete many quests in God of War Ragnarok, and before every quest, there is a cutscene that is played to explain the current situation in the story. Well, not having audio in these cutscenes can be quite bad. When this issue gets triggered, only music is played in the background and the conversation is muted. The most common quest where players are experiencing this issue is the "Return to the Dwarves" quest. But, is there any fix for this issue yet? Let's see.
Speaking of a fix, some players are able to resolve this issue by restarting their journey from the last saved checkpoint. If you have just saved a checkpoint or have saved it from a place that you can re-progress easily, this method is worth trying for. To restart from a checkpoint, you must pause the game, find the "Restart Checkpoint" button under options and select it. However, if this issue is not resolved by trying the above-mentioned method, then you can try restarting the game, or even your console. An official fix is awaited, but the devs have not shared anything regarding the same, so we can only hope. Well, this was everything about the audio issues during cutscenes in God of War Ragnarok. If you found this article helpful, share it with your friends.