The tech field is all about experimentation. As the title speaks, Gigabyte comes up with a blower-type design for the current trending graphic card series from NVIDIA. Gigabyte is a Taiwan-based computer-hardware manufacturer. The blower-type design we are talking about is a completely custom made design, which is breaking the internet!
Gigabyte worked on the recently announced GeForce RTX Ampere 30 series to come up with the only existing blower-type design in the world. You read that right! Gigabyte releases GeForce RTX 3090 TURBO, with the world's first and only blower-type design.
Here are some of the official picks of the product from the Gigabyte site-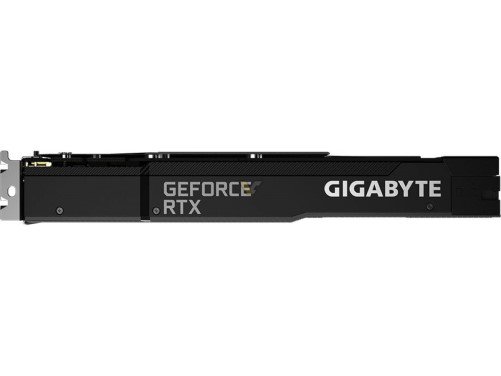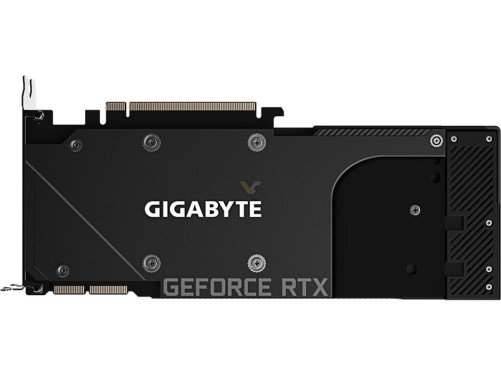 The official version of this product (samples) only offers one HDMI port. However, the TURBO version is modified to come with dual DisplayPort 1.4a and dual HDMI 2.1. From the images released online, it is also noted that the dual 8-pin power connectors are placed vertically.
But compared to the Gigabyte EAGLE series, it is still unknown whether the 8-pin power connectors will be installed on the cable extenders or not. You can check out the full list of specifications in the image below. The specifications table was posted on the official site of Gigabyte, stating every single thing about the design and developments in the RTX 3090 TURBO card.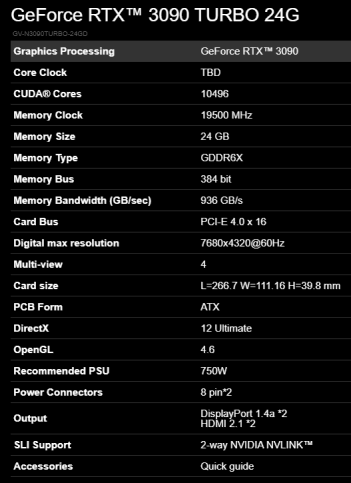 Note that this is a 24GB memory variant clocked at 19.5 Gbps. This card will support dual-GPU configurations through NVLink, an exclusive RTX 3090 feature. Concluding the article, it is important to mention that the base clock stats are recorded to be 1395 MHz and the boost clock, 1695.
We post related content and exciting updates every day, so stay tuned! Also, share this article with all those who might find this news helpful!